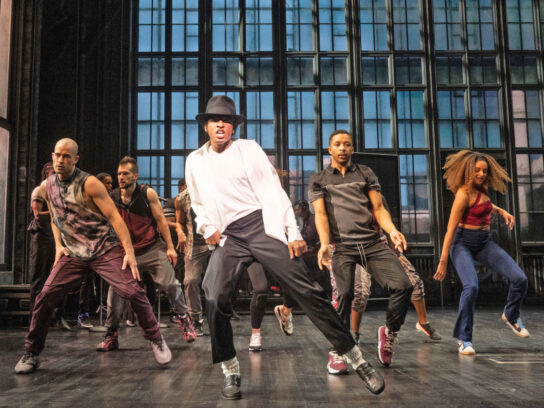 Starting Something, a three-part documentary goes behind the scenes of "MJ the Musical," featuring Montgomery County native Myles Frost. On Sunday, Frost won Best Actor in a musical at the Tony Awards for his role as Michael Jackson in the production.
In the documentary, Frost describes his experiences on set, "humbling," and a, "great chance for him to learn about this [Broadway] business."
"The cast has really taught me how to pace myself," Frost, a Wootton High School alum, said in the documentary. "This staging, this choreography, these lines, just watching them handle that type of pressure has pushed me to go beyond that."
The documentary shows Frost rehearsing dance moves with choreographers Rich and Tone. The choreography duo has worked with Michael Jackson in the past. Frost said that one thing he has come to value about Jackson's dancing through Rich and Tone is how difficult his moves are. "Every step, every move has a purpose," said Frost.
When describing Frost on set, author of the musical Lynn Nottage said he has come to the process with passion and focus. "He has a voice of an angel and is really able to capture Michael," said Nottage.