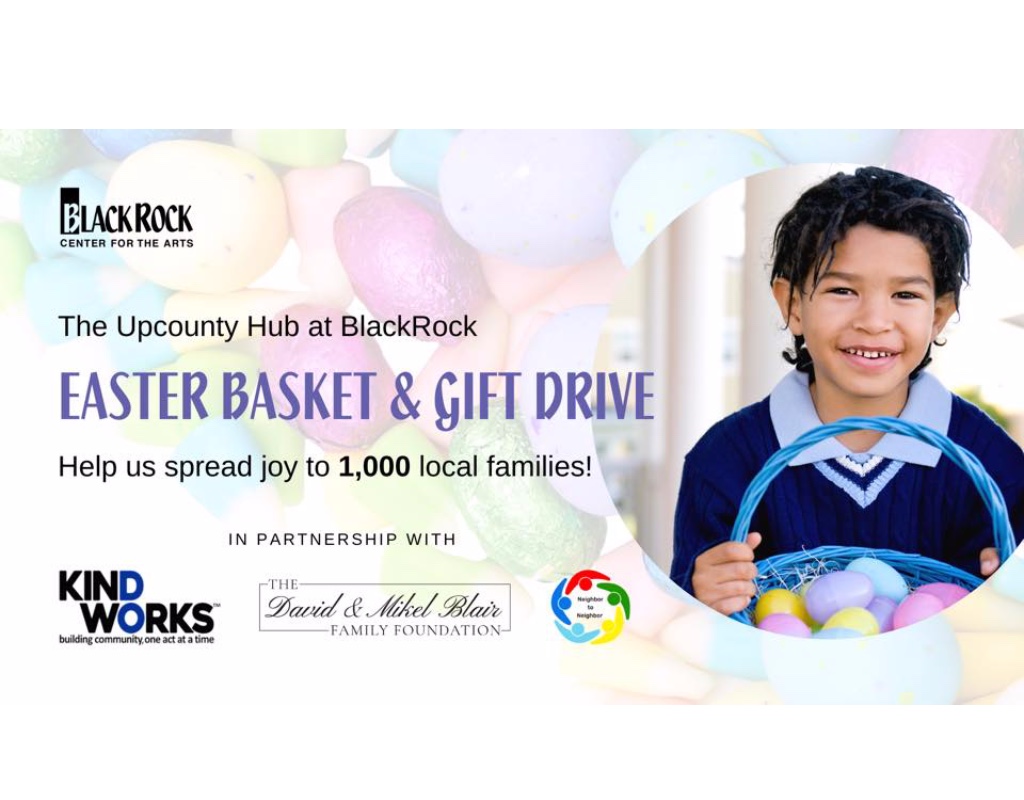 Donations for 1,000 Easter Baskets at BlackRock until April 1
Supplies are being collected for 1,000 Easter baskets at the Upcounty Consolidation Hub located at the BlackRock Center for the Arts, located in the rear parking lot of 12901 Town Commons Drive, Germantown.
Donations will be taken until April 1.
Community members can contribute by making online donations, purchasing items on the Upcounty Hub's Amazon Wish List, or by dropping off items at the drive-through donation from 9 a.m. to 4 p.m. at BlackRock in Germantown.
Some of the items to fill the baskets include: assembled gender-neutral baskets, Easter grass, chocolate eggs and coloring books.
BlackRock Center for the Arts recently shifted its purpose as a result of the COVID-19 pandemic. The Upcounty Consolidation Hub at BlackRock was founded to provide support to the community. According to The BlackRock Center, they are currently servicing approximately 1,000 families every week with essentials. This includes food, baby and household supplies.
A link to BlackRock's website with full information on the drive can be found here.
The {Easter} eggs have started rolling in 🐣🐣🐣 Deliver, drop-off, donate today to help spread spring time joy to local families. Visit https://t.co/EWO2eucIVk for info with @KindWorks #easterbaskets #givebackatblackrock #upcountycounts #upcountyhub #dokindworks pic.twitter.com/IsDtHsHMk8

— blackrockcenter (@BlackRockCenter) March 4, 2021