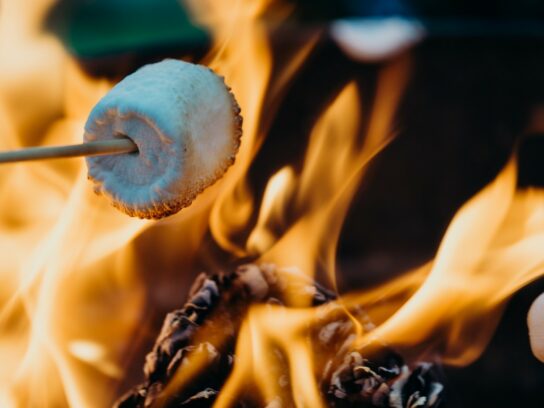 Downtown Silver Spring will be hosting two s'mores-making events during the holiday season. The events will take place on Veterans Plaza on Friday, Nov. 27 and Friday, Dec. 11, according to the DTSS website.
All of the proceeds from these events will go to the local non-profit organization, Manna Food Center. Manna's mission is to help end hunger in Montgomery County through food distribution, education and advocacy.
"Whatever proceeds are raised we will put it to meeting the need during COVID," Manna Food Center CEO Jackie DeCarlo told MyMCMedia in an interview. "We've been experiencing, as you might imagine, excessive demand. And now more than ever, we're trying to stack our shelves so every little bit helps."
These holiday season activities are by reservation only, for a $5 fee, and accommodate parties of up to six people. Each reservation time is a 15 minute s'mores roasting period between 5 p.m. to 8 p.m.
For a chance to win a $100 gift card to a Downtown Silver Spring store or restaurant, visitors can also participate in an on-site photo scavenger hunt.
The complex also has posted QR codes around the complex. Scanning the code will reveal special offers of free or discounted items from one of the businesses, reported the Source of the Spring. The offers change weekly.