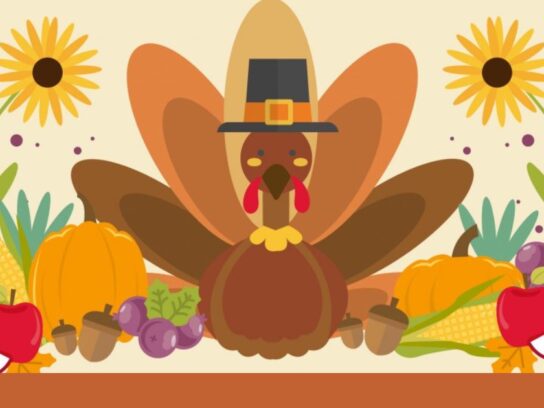 Thanksgiving is days away, and there are many food resources available in Montgomery County for residents in need.
Here's a list of some local food distribution events happening for the upcoming holiday:
Grab And Go: On Tuesday, November 24, anyone in need of food is welcome to attend the Grab 'N Go at the Church of the Redeemer located at 19425 Woodfield Road in Gaithersburg from 10:00 a.m. to 1:00 p.m.  Produce, and non-perishable food will be distributed. Click here for more details.
Drive-Thru Thanksgiving Food Distribution: Oak Chapel United Methodist Church is hosting a food distribution on Wednesday, November 25, from 11:00 a.m. to 1:00 p.m. at 14500 Layhill Road in Silver Spring.
MCPS Thanksgiving Meal Boxes: Boxes with meals for children under 18-years-old will available at all MCPS distribution sites to help cover the holiday break on Wednesday, November 25. Customers are highly encouraged to bring a car if possible as the boxes may be heavy. Four days worth of food will be provided. Click here for additional details.
Turkey Giveaway: Free grocery pick-up for one box per household will be available on Saturday, November 28, at the East County Community Recreation Center located at 3310 Gateshead Manor Way in Silver Spring from 10:00 a.m. to noon.
Click here for additional food giveaway events and resources that are available throughout the county.
Oak Chapel United Methodist Church is hosting a food distribution on 11/25 in Silver Spring. Please share!
La Iglesia Metodista Unida Oak Chapel está organizando una distribución de alimentos el 25 de noviembre en Silver Spring. ¡Por favor comparte! pic.twitter.com/n1H8cjSmK5

— MoCoFoodCouncil (@MoCoFoodCouncil) November 20, 2020
Staff at Poolesville Elementary School already organizing for next week and staging of the Thanksgiving Meal Boxes (4-Days of Meals)! @PESRobbins pic.twitter.com/5r5yNiuvtu

— Division of Food and Nutrition Services MCPSmd (@eathealthy_MCPS) November 21, 2020
Staying home for the Holiday? Come see us at your regular distribution site on Wed, 11/25, to pick up a box with meals for you child to cover the holiday break. Customers are highly encouraged to bring a car if possible as the boxes may be heavy. We look forward to seeing you! pic.twitter.com/DcTA3cUZln

— Division of Food and Nutrition Services MCPSmd (@eathealthy_MCPS) November 19, 2020
If you need food assistance, please call 311 and ask for the Food Access Call Center. For more info: https://t.co/xtmPCZBpLj. @311MC311 pic.twitter.com/mmSKybPB99

— Montgomery County MD (@MontgomeryCoMD) November 23, 2020