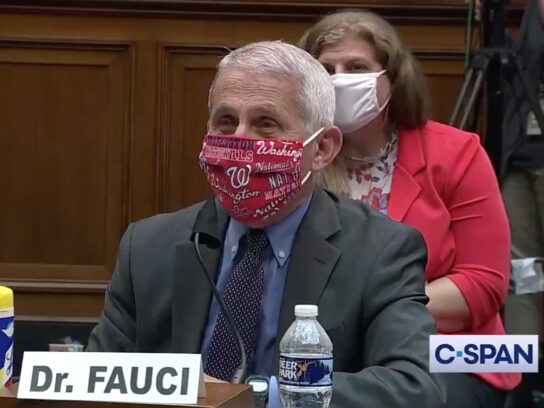 Dr. Anthony Fauci, director of the National Institute of Allergy and Infectious Diseases in Bethesda, will throw out the ceremonial first pitch at the Washington Nationals' opening game Thursday against the New York Yankees.
The Nationals said in a statement: "Dr. Fauci has been a true champion for our country during the Covid-19 pandemic and throughout his distinguished career, so it is only fitting that we honor him as we kick off the 2020 season and defend our World Series Championship title."
A statement from the Washington Nationals regarding Opening Day. pic.twitter.com/iejxXeAA4V

— Washington Nationals (@Nationals) July 20, 2020
In June, Fauci wore a Nationals face mask while testifying before a U.S. House committee meeting. He said before the committee, "I'm an avid Washington Nationals fan."
Fauci is a native New Yorker, but has worked in Bethesda for several years. Over the last several months, Fauci has become a household name because of his role as a member of the White House's coronavirus task force.
Dr. Anthony Fauci: "I'm an avid Washington @Nationals fan. So, I thought I would break up this a little bit by putting on my Washington National face mask." #NATS pic.twitter.com/rlkE3SYcy7

— CSPAN (@cspan) June 23, 2020