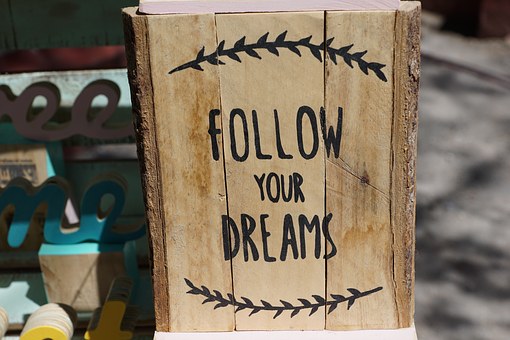 Dream
As a young girl, I dreamed of having my own business, working with children, working with music, and in the entertainment industry. As I got older, I dreamed of going to college, getting married, having children, traveling the world, and living in another state. Now many of my dreams manifested into reality while others faded away.
We must never stop dreaming… So what do you dream? How many of your dreams have come true? For those that did not manifest, why? Was it due to fear, self- doubt and sabotage, finances, etc. Sometimes our dreams don't happen because life gets in the way so we put them on hold, we're afraid to take risks, fear sets in, and that good ole self sabotage— I'm not good enough, I'm too young or too old, I don't have what it takes, I don't have the money, I don't have the experience, I don't know anyone, I don't have what it takes— Sounds familiar????
LIES, you can do anything you set your mind to. Sometimes we have to get out of our own way, believe in ourselves and what God has gifted us to do, and TRUST GOD. There are times when God just wants us to trust him and take one step so that he can do the rest.
There are many obstacles that can occur that can hinder us from making our dreams come true such as our environments or how we grow up, life happens, a tragedy occurs, other people, money, but the huge one is US. That's right! We are our biggest hurdle because sometimes we don't believe in ourselves or trust that we have what it takes. So I want to encourage you today and let you know that YOU CAN DO THIS.
Let's go through some steps that can help you see your dreams become a reality.
What are your dreams? (What do you dream about and be sure to write every single one of them down. Some may be more manageable than others and that is okay. I've learned that sometimes we are given dreams that we have to grow into.)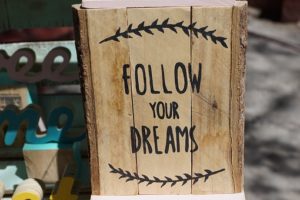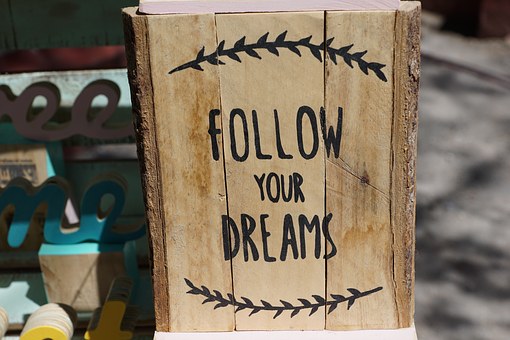 Your Vision– (write your vision, your plan out—- it may start out as simple tasks to reach it. For example, if my dream is to become an actress or business owner then I may have to take acting classes, then maybe get a coach, and audition for shows, land a role (s), etc. as a business owner I may want to speak and connect with other business owners in and out of the field that I want to pursue, network, develop a business plan, take some course, etc.)
Get Inspired– Go to events and things that can not only teach you, help you make connections, but also that will inspire you to continue on this journey. But ultimately, you have to inspire yourself over and over again because it will get hard at times, so you can't always depend on or look for outside influence to pick you up….sometimes you have to look from within.
Push yourself– as I just stated it will get hard from time to time and possibly get stuck in a rut but you have to push yourself and surround yourself with people who will push and challenge you pass your comfort zones. For some that may be having a mentor, coach, or taking classes to continually build skills and knowledge.
Beware of self-doubt and self-sabotage– Remember your past doesn't determine your future. Sometimes we can talk ourselves out of doing things because we are scared, fearful of what the end results will be, looking at not having the means to accomplish something, etc. So it is very important that you really steer away from self-doubt and sabotage. Yes, it will come when you least expect it but it is important that when you see it that you do something to counter that mindset.
Believe in yourself– This is one of the things that you can do to counter self-doubt. Remind yourself of your goals, tell yourself positive affirmations about yourself, your goals/ dreams, and remember to encourage yourself.
BHAGs– Big Hairy Audacious Goals—- goals that scare and challenge you. Sometimes we create safe goals but you need to challenge yourself, take risks, and don't be afraid of the BHAGs.
Remember you can do anything if you believe and trust in yourself, write the plan, and take action.