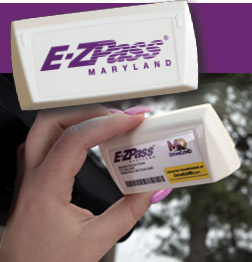 The Maryland Transportation Authority (MDTA) Board approved a Customer Assistance Plan on Thursday. It gives users the opportunity to pay their unpaid tolls without civil penalty until 11:59 p.m. on Nov. 30, according to a press release. During this time, MDTA will also not be referring any customers with unpaid tolls to the Central Collection Unit (CCU) or Motor Vehicle Administration (MVA).
The nearly nine-month grace period comes after Governor Larry Hogan asked the MDTA board to find a way to provide support to customers. Many customers would otherwise have to pay late fees on toll bills they received during the peak of the COVID-19 pandemic.
"The new Customer Assistance Plan will provide people with more time, and less worry, as they emerge from another financial impact of the pandemic. We're also working to respond to questions more quickly to give customers the one-on-one help they may need," MDTA Acting Executive Director Will Pines said.
The civil penalty waiving grace period is not retroactive. Civil penalties for any payments made or postmarked before Feb. 24 will not be reimbursed. Every unpaid toll bill that gets fully paid between Feb. 24 and Nov. 30 will have civil penalties waived.  From Feb. 24 to mid-March, civil penalties may still appear on customers' accounts due to software changes still in progress. In mid-March customers will be able to see their penalty-free bills online and if needed work out a plan to pay their full toll debt.
Beginning Dec. 1, penalties will be reinstated and all unpaid tolls will resume being referred to CCU and MDOT MVA.