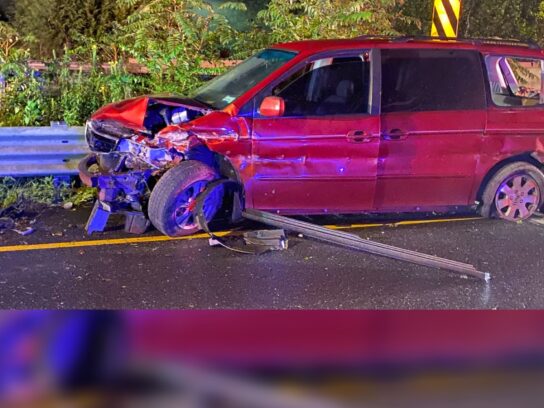 A crash in Hyattstown left three adults and one child injured early Friday morning. One of the adults is in critical condition, according to authorities.
Montgomery County Fire and Rescue Service crews responded to the single-vehicle accident on I-270 South at RT 109 around 2:45 a.m. Authorities say the vehicle appeared to have hit a guard rail.
MCFRS officials say the adult that was transported to a local hospital as a "priority-one trauma" patient was ejected from the vehicle.
Originally the report was that "several kids" were injured. That information has been updated.
This story is developing. Additional information will be provided as it becomes available. The Maryland State Police are investigating this collision.
(~245a) S270 @ RT109, single vehicle collision with ejection, @MCFRS_EMIHS transported 1 adult Pri1 trauma & 3 Pri3, incl several kids, @mcfrs & FredCo @FCDFRS ALS923, PRE709, A923, RS903, E923, PE735, A735, EMS703 & others responded pic.twitter.com/tbiOvLfIh3

— Pete Piringer (@mcfrsPIO) September 4, 2020