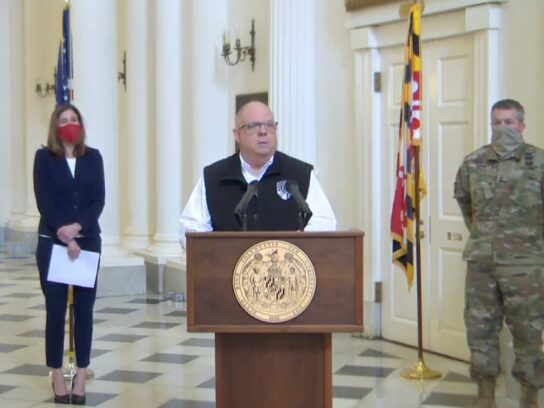 This Easter weekend will be one of the most dangerous times ever to get together during the COVID-19 pandemic, Gov. Larry Hogan said at a press conference Friday. 
"This will be the worst possible time for people to be violating executive orders and to be congregating together," Hogan said.  
"Literally you are taking your own life in your hands and you are threatening the lives of others to do something like that."
Hogan said services and holiday gatherings are unsafe right now. They would violate his executive order prohibiting gatherings with more than 10 people, as well as his Stay at Home order mandating essential travel only. Still, he was optimistic that the meaning of Easter will go on strong. 
"The way we celebrate this weekend will be very different, but that in no way should diminish the promise of Easter, which celebrates a resurrection after a period of suffering and sacrifice," Hogan said. 
He asked everyone, regardless of faith, to reflect on the spirit of the holiday and carry it forward during these trying days. 
Hogan asks everyone, regardless of faith, to reflect on Easter's spirit of hope and carry it forward.

— Maryam Shahzad (@maryam_mcm) April 10, 2020
"Easter really is a day of hope, which is something that all of us could desperately use right now," Hogan said. 
Following his advice, Hogan announced a new proclamation: the Easter Bunny is officially an essential worker in Maryland.
New proclamation from Hogan: The Easter Bunny is an essential worker!

— Maryam Shahzad (@maryam_mcm) April 10, 2020