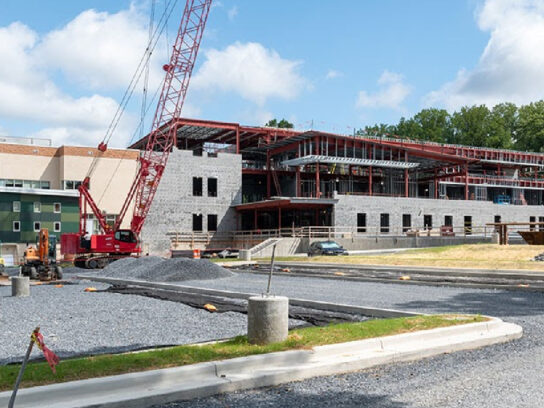 The County Council's Economic Development Committee held its inaugural meeting on Monday, Jan. 23. Natalie Fani-Gonzalez chairs the four-person committee of fellow councilmembers Marilyn Balcombe, Sidney Katz and Laurie-Anne Sayles. Council President Evan Glass was also in attendance.
Presenting a sweeping agenda for the committee including everything from workplace development to incubators for small minority owned businesses, Fani-Gonzalez pointed to the Life Sciences industry as the means to future economic growth in the county.
In keeping with its far-reaching goals, the committee plans on meeting with Montgomery County Public Schools (MCPS) about closing student achievement gaps in Math and Literacy on Feb. 9. And on Feb. 27, it will discuss streamlining procedures with the Department of Permitting Services.