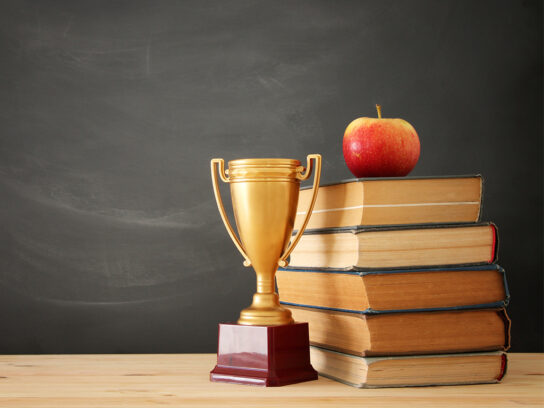 Teachers Fest celebra el arduo trabajo de los educadores, este año de manera virtual el 26 de junio a las 7:00 p.m.
La organización busca aplaudir a los educadores, aprender de los pilares en el campo, compartir las mejores prácticas y presentar ideas innovadoras. La extravagancia virtual de este año se basa en presentaciones de celebridades, segmentos de motivación, reconocimiento especial y otras sesiones que priorizan el cuidado personal, la salud, el entretenimiento y habrá obsequios.
También participarán Alejandro Diasgranados "Washington DC's Teacher of the Year", Juliana Urtubey, "Maestra Nacional del Año 2021", y una de las únicas maestras hispanas que se ha seleccionado en más de 20 años. el Chef Eric Marshall campeón de la serie "Chopped" en Food Network, el reconocido maquillista de las estrellas Derrick Rutledge, entre otros. Teachers Fest cuenta con el apoyo de Hair Cuttery, Planet Word Museum, Kendra Scott, Washington Diplomat, entre otros.
Para conocer más información y registrarse al evento visite la página web de Teachers Fest aquí.