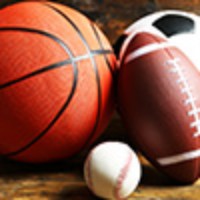 El concejo del condado votó unánimemente el martes para promulgar el proyecto de ley 6-22, formando oficialmente el Comité Asesor de Deportes del Condado de Montgomery. El grupo de 17 miembros será responsable de defender los deportes juveniles, lo que incluye identificar oportunidades clave y abordar las discrepancias.
Los miembros del comité aún no se han anunciado. Cualquier miembro potencial espera el nombramiento del ejecutivo del condado, así como la confirmación del concejo.
"El comité asesor [estará] investigando e informando sobre los factores que afectan la participación deportiva y haciendo recomendaciones sobre formas de mejorar la calidad, cantidad y variedad de oportunidades e instalaciones deportivas en el condado de Montgomery", declaró el gobierno del condado en un comunicado de prensa el martes.
Según el gobierno del condado, no existía tal comité en el área antes del proyecto de ley 6-22, a pesar de que el condado alberga a varios atletas olímpicos y profesionales, así como a numerosos equipos campeones estatales. Ahora, con la promulgación de este proyecto de ley, el enfoque de los deportes en el condado cambiará.
"Junto con el Ejecutivo y el Concejo del Condado, la comisión reconocerá formalmente a los equipos y atletas que ganen campeonatos estatales o nacionales o representen a los EE. UU. en competencias internacionales", declaró el gobierno del condado.
Esto ya se ha demostrado con el reconocimiento del concejo al equipo masculino de lacrosse de Churchill de 2022, que ganó el campeonato estatal a principios de este año. El grupo recibió una proclamación el martes por su logro histórico.
The Montgomery County Council recognized the 2022 Churchill lacrosse state champions by presenting the team a proclamation. Councilmember Andrew Friedson, who played at Churchill, talked about the team's historic win.@Andrew_Friedson @wchsbulldog @DawgsSports pic.twitter.com/U4GU4YOi5I

— Montgomery Council (@MoCoCouncilMD) June 28, 2022
Además, el comité buscará aumentar la participación de los jóvenes en los deportes, así como garantizar un mayor acceso a estas actividades. Esto surge en respuesta a dos estudios realizados en 2020 por la Oficina de Supervisión Legislativa del Condado, que no solo confirmaron los beneficios de la participación deportiva para los jóvenes, sino que también encontraron "una gran discrepancia en la participación deportiva en el Condado de Montgomery".
Según el gobierno del condado, los informes identificaron barreras de acceso relacionadas con factores sociales y económicos, además de la orientación sexual y la identidad de género.
"Los deportes unen a comunidades y generaciones de maneras que otras actividades no pueden", dijo el presidente del concejo, Gabe Albornoz, patrocinador del proyecto de ley. "Es importante que establezcamos una organización para garantizar que todos nuestros jóvenes tengan acceso a deportes recreativos y que tengamos instalaciones deportivas de alta calidad para los miembros de nuestra comunidad".
El informe completo del personal del concejo y el proyecto de ley 6-22 se pueden ver aquí.
Led by Council President @albornoz_gabe, the Council enacts legislation to create a new Montgomery County Sports Advisory Committee. 📰Read more: https://t.co/kl1qLdeK1O pic.twitter.com/2gM7GxQcT6

— Montgomery Council (@MoCoCouncilMD) June 28, 2022