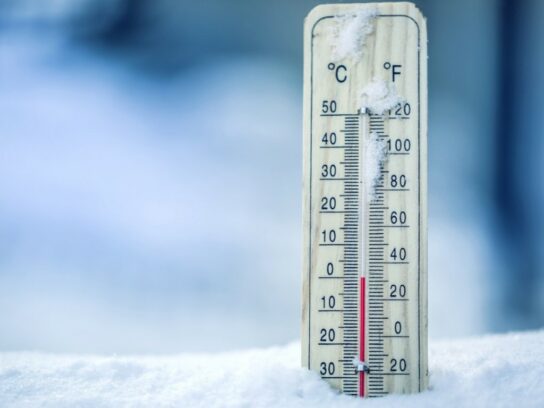 El condado de Montgomery emitió una alerta de hipotermia desde las 9 a.m. del lunes hasta las 2 p.m. del martes.
El condado emite la alerta cuando se pronostica que la temperatura y/o la sensación térmica descenderán por debajo de los 32 grados Fahrenheit. La Administración de Emergencias y Seguridad Nacional del Condado les dice a los residentes que esperen vientos helados por debajo de 32 grados.
Montgomery County has activated the Extreme Cold Plan for a Hypothermia Alert from 9 AM Monday, 12/14 until 2 PM Tuesday 12/15. Expect the wind chill to be below 32 degrees. Wear layers if you go outside. For more info: https://t.co/SrUlSOrh5N pic.twitter.com/wtEAJAOnO4

— MC Emergency Mgmt (@ReadyMontgomery) December 13, 2020
Las señales de advertencia de hipotermia incluyen escalofríos, agotamiento, confusión y somnolencia, dicen las autoridades. Si los residentes notan algún signo en alguien, deben controlar su temperatura. Si está por debajo de los 95 grados, es una emergencia y los residentes deben buscar atención médica de inmediato. Si alguien está inconsciente y no siente que tiene pulso o no respira, el condado dice que llame al 911.