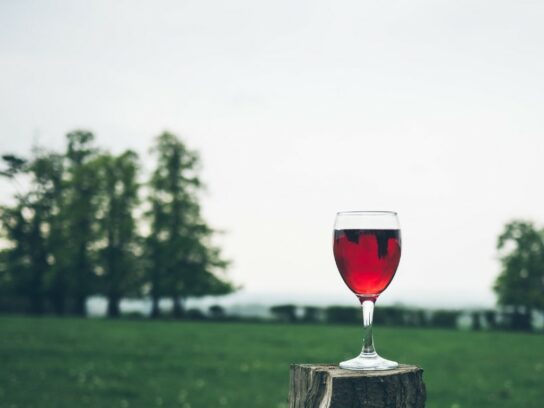 El delegado de Maryland Marc Korman y el concejal Evan Glass pidieron al Departamento de Planificación y Parques de la Capital Nacional que restablecieran el consumo de alcohol en los parques, y señalaron que creían que se podía hacer sin cambiar ninguna ley.
Cuando Maryland estaba en estado de emergencia debido a la pandemia, se alentó a las personas a disfrutar de una copa de vino, cerveza o un cóctel con sus comidas en los parques locales. A partir del 1 de julio, Montgomery Parks descontinuó el programa Picnic in the Park en respuesta a que Maryland puso fin a su estado de emergencia COVID-19, en esa misma fecha.
Según la carta del 3 de agosto al presidente de la Junta de Planificación del Condado de Montgomery, Casey Anderson, Korman y Glass creen que la ley estatal "extiende la capacidad de los funcionarios locales para permitir la entrega de alcohol fuera del estado de emergencia". Los dos funcionarios también sugirieron que el parque y el departamento de planificación trabajen con la Junta de Comisionados de Licencias "para encontrar una manera" de continuar con el programa.
Delegate @Korman and I believe that the Picnic in the Park program can resume without a change in the law.
We enthusiastically support the goals of the original program and urge that @MontgomeryParks work with the Board of License Commissioners to restart it. pic.twitter.com/LEwBd76k77

— Evan Glass (@EvanMGlass) August 3, 2021
Según Glass, no se informó de ningún problema relacionado con el programa desde su inicio en agosto de 2020 hasta su finalización. En concejal tuiteó: "Debemos continuar con este programa innovador y brindar oportunidades recreativas seguras para todos los residentes que quieran participar en ellos". También tuiteó: "El delegado Korman y yo creemos que el programa Picnic en el parque puede reanudarse sin un cambio en la ley".
En respuesta a su carta, Anderson tuiteó: "No te preocupes, estamos trabajando para llevar el alcohol de vuelta a @MontgomeryParks. Siempre esperábamos que este programa se volviera permanente y solo necesitáramos una pausa para resolver las legalidades posteriores a COVID de la situación. ¡Agradecemos el apoyo de nuestros líderes electos! "
Los parques que participaron en el programa incluyeron Acorn Urban Park, Carroll Knolls Local Park, Ellsworth Urban Park, Elm Street Urban Park, Flower Avenue Urban Park, Germantown Town Center Urban Park, Jesup Blair Urban Park, Norwood Local Park, Olney Manor Recreational Park, Takoma Urban Park, Wall Local Park, Wheaton Local Park y Wheaton Regional Park.
Working with @EvanMGlass to restore the full Picnic in the Parks program from @MontgomeryParks pic.twitter.com/gzPDHBwECr

— Marc Korman (@mkorman) August 3, 2021
Don't worry – we're working on bringing the booze back to @MontgomeryParks. We always expected this program would become permanent and just need a pause to sort out the post-COVID legalities of the situation. We appreciate the support from our elected leaders! https://t.co/5vdC1fDLPZ

— Casey Anderson (@CaseyAndersonPB) August 3, 2021
Nota Previa
Ya no se Permite Beber Alcohol en los Parques del Condado de Montgomery