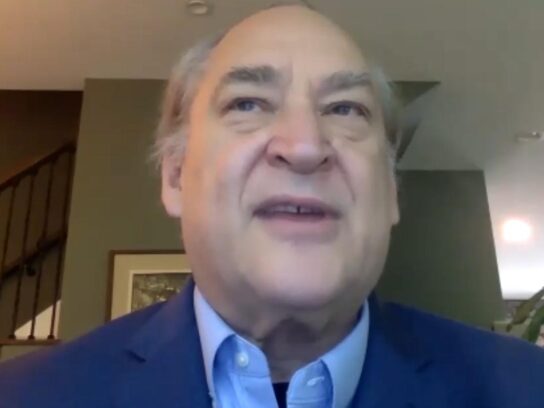 Montgomery County Executive Marc Elrich laid out his next fiscal year budget that includes eliminating the police officers in schools program, fully funds Montgomery County Public Schools and Montgomery College's budget requests and increases funds for early childhood education and affordable housing. It stresses climate control, emphasizes mass transit and creates a White Flint Research and Innovative Center Project to bring jobs to the county.
Taxes will not be raised, according to the budget recommendation, which next will be reviewed by Montgomery County Council. Public hearings are expected to be held in April with the council voting on the final draft by June 1.
"This is not a retreat budget. This is not a same services budget. This is a recovery budget, moving Montgomery County forward," Elrich said on Monday.
The budget funds MCPS at $2.8 billion and Montgomery College at $312.5 million.
While the Montgomery County Police Department's budget actually increases by .6%, it eliminates 29 Student Resource Officers. Those officers would be reassigned.
The police budget, which Elrich said he discussed with Police Chief Marcus Jones, adds two members to its internal affairs department to decrease the time it takes to complete investigations, and it creates three new mobile crisis outreach teams. Rather than be stationed inside schools, members of these teams will patrol in communities near schools and be able to get to a school as soon as possible should an emergency, like a bomb threat, occur, Elrich said.
Funding for a homeless court will be added, thereby decriminalizing homelessness, he said. "We need to break that cycle" of sending the homeless to prison.
The budget stresses getting people into their own homes rather than rental properties.
The total amount of the prop0sed FY22 budget is $6.7 billion. Almost half, 46.6%, is designated for MCPS. Another 10.5% is for public safety and 7.5% is for debt service. Funding comes from property taxes (28.2%), income taxes (25.5%), charges for services (5.3%) and prior year reserves (9.8%). The budget depends on FEMA fully funding expenses the county had related to the pandemic, which is at least $75 million.
After reviewing Elrich's recommended operating budget, MCPS Board of Education President Brenda Wolff and Superintendent Jack Smith issued a statement, saying they "greatly appreciate County Executive Marc Elrich's steadfast commitment to public education." They noted that Elrich's proposal "equals the Board of Education's requested budget and is $40 million over Maintenance of Effort."
Here is Elrich's operating budget proposal.
.@mocoboe President Brenda Wolff and Montgomery County Public Schools Superintendent Jack Smith released the following statement in response to County Executive Marc Elrich's recommended Fiscal Year 2022 Operating Budget: https://t.co/3EOPe4p8TD pic.twitter.com/QhGlmlFZGW

— MCPS (@MCPS) March 15, 2021