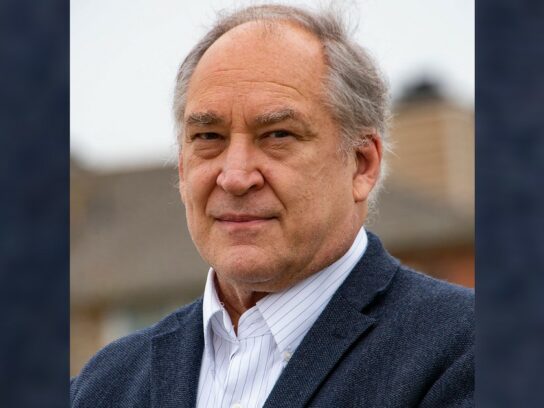 Montgomery County continues to monitor truck convoy protests that may be coming to the beltway, County Executive Marc Elrich said during a weekly media briefing Wednesday. 
According to a release from The People's Convoy in California, protesters want elected officials to lift all COVID-19 related mandates and end the state of emergency. 
"With the advent of the vaccine and workable therapeutic agents, along with the hard work of so many sectors that contributed to declining COVID-19 cases and severity of illness, it is now time to re-open the country," the release says. Per the convoy route, drivers plan to arrive in the Washington, D.C. beltway area on Saturday, March 5. 
On Twitter, Gov. Larry Hogan said he and Virginia Gov. Glenn Youngkin "continue to closely monitor developments alongside our federal, regional, and local partners."
Elrich said one convoy from Scranton, Pennsylvania may arrive in the D.C. region on Wednesday and The People's Convoy may arrive next weekend. He said it is not clear if drivers will come through Montgomery County, but county police and the county transportation department are working with state departments regarding the potential protests.
"We are always committed to protecting the right of free speech and to protest, but that should not infringe on the rights and freedoms of everybody else and the safety of our residents," Elrich said. "Blocking streets and the ability, for example, to move fire trucks, police cars, ambulances, would not be very productive," he said.
A truck convoy coming from Pennsylvania is expected to clog the Capital Beltway later this afternoon. @mymcmedia went to check on the roads and this is how the Beltway looks at this hour.

As this story develops, we will keep you updated. pic.twitter.com/uHyvdLIeUt

— Michael Hernández (@MHernandezTV_) February 23, 2022