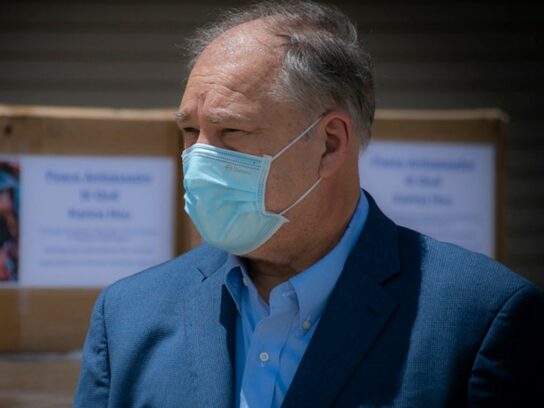 Montgomery County Executive Marc Elrich said he is very disturbed and concerned about Wednesday's shooting in Takoma Park, in which police say an off-duty Pentagon Force Protection Agency officer shot and killed two people he said he saw trying to break into a car.
Takoma Park Police identified the deceased as Dominique Williams, 32, of the 7600 block of Allendale Circle in Hyattsville and James Lionel Johnson, 38, of the 3300 block of Princess Stephanie Court in District Heights. According to police, the officer said they failed to follow his direction and attempted to flee in a vehicle, and the officer discharged his service weapon.
"You can't shoot people for property crimes. You can't do that," Elrich said during a media briefing Thursday. He said he was briefed on the incident, but has about the same information coming out in news reports.
"I mean if people were trying to break into a car and they try to get away, you can't shoot them. That's just flat out true. So I'm very disturbed and I don't know if there are any extenuating circumstances— I don't know of any extenuating circumstances," he said.
"He had no authority, as I understand it, in Montgomery County— no police authority." Elrich said it's troubling that the officer drew his gun instead of using his cell phone to call police.
"So I'm just saying this should not have happened, unless there's something that none of us have seen so far, this really should not have happened," Elrich said. He said Takoma Park Police is handling the investigation, with support from the county.