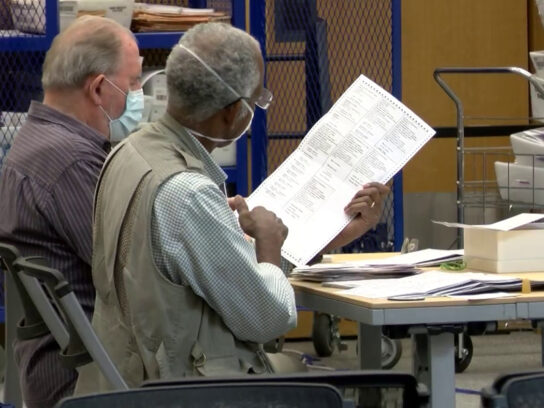 Incumbent County Executive Marc Elrich added a little over 50 votes to his lead over challenger David Blair after Tuesday's votes were tallied.
The Board of Elections posted the latest results a little after 9 p.m. Tuesday evening. According to the website Elrich's current count stands at 50,765. Blair comes in at 50,592. Elrich's lead amounts to 173 votes. That represents an additional 53 votes over Monday's totals. Still, less than 2 tenths of a percent separate the two Democratic candidates.
Vote counting will resume on Wednesday, August 3, at 10 a.m. at Montgomery College in Germantown. The Board hopes to complete the count on Friday, August 5.