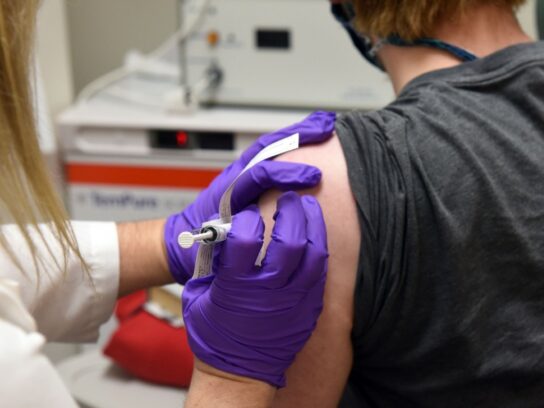 According to health officials, Montgomery County received about 4,000 doses of the Moderna COVID-19 vaccine last week.
County Executive Marc Elrich says the county is currently in Phase 1A, which consists of ​frontline health care workers, nursing home residents and staff, and first responders gradually getting vaccinated first.
According to the county's website, The State of Maryland received 155,000 initial vaccine doses in mid-December, with distribution beginning in hospitals and nursing homes throughout Maryland. Hospitals and nursing homes will receive the Pfizer vaccine. The County's Department of Health and Human Services will be receiving the Moderna vaccine, which will be also be used for additional Phase 1 priority groups.
During a virtual media briefing on Dec. 29, Elrich went through how the county's COVID-19 vaccine rollout plan is being executed.
Doses of the newly received Moderna COVID-19 vaccine will also be administered to the county's 'vaccination team' – a group of people who will ultimately be giving the vaccine to others. Montgomery County Health Officer Dr. Travis Gayles says that plans are being made for gradual distribution to the community as more vaccines become available.