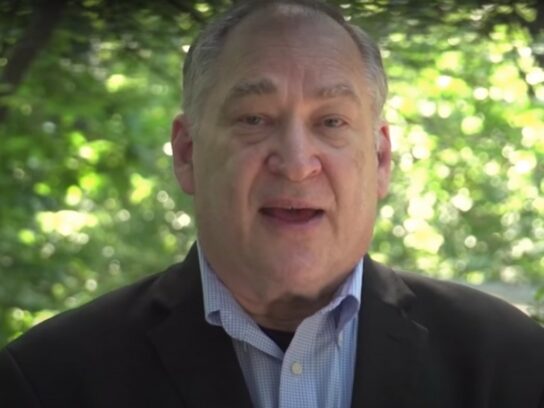 For about 30 minutes on Friday's The Politics Hour with Kojo Nnamdi on WAMU, County Executive Marc Elrich detailed his feelings on a wide range of topics, including COVID-19 restrictions, school resource officers, the current gas situation, changes to the state's plans to widen the Beltway and Gov. Larry Hogan.
Elrich said he expects the county to loosen capacity restrictions "sooner rather than later," especially as the number of county residents being vaccinated continues to climb. He expected that the county would resume normal operations both indoors and outdoors by Memorial Day weekend. He would like to see 50 to 60% of residents fully vaccinated at that time.
As of Friday, 45.3% of county residents are fully vaccinated.
Elrich also described how he envisioned security being handled in Montgomery County Public Schools. There would be no school resource officers stationed either inside the schools or on school property. Instead, police officers would be assigned a beat area that would include a school cluster of elementary, middle and high schools.
It would then be up to MCPS to create a policy as to when schools would call these officers in case of a problem.
Also, he said, "I'm going to push very hard for social workers" to be available whenever police are called to handle incidents that include people with mental health, drugs or homelessness issues.
"We need a better response than locking them up," he said on the radio show.
When asked about gas stations either out of gasoline or experiencing long lines, Elrich said the county doesn't really have a role in the Colonial Pipeline hacking and understands that the problems should be resolved in a few days.
He met Thursday morning with county emergency workers and is satisfied that they have enough gasoline.
When specifically asked if he was driven around in a county vehicle, Elrich said that he does have security, but "I don't use security very much." He most often drives himself in his own electric Volt car so he is not affected by gas shortages.
As for the state's plans to forgo widening the Beltway east of the 495-270 spur toward Chevy Chase and Silver Spring, Elrich said that he was pleased and hoped that Gov. Larry Hogan would now look to the federal government's infrastructure plans and create new solutions to reduce traffic jams on 270 and 495.
As to Hogan himself, Elrich again expressed his displeasure that the Governor does not speak to him and other county executives before going public with his COVID-19 updates and rule changes. Hogan was scheduled to speak several hours after Elrich's radio talk, and Elrich noted, "I don't have a clue" what Hogan will say.
"We are not getting any hints," he said, adding that Hogan "is making policies that affect us without consulting us. That is a problem."
I am looking forward to joining the @politicshour today at noon to discuss reopening as well as I-270 and more. Please tune in: https://t.co/JfOImIT2sq. pic.twitter.com/AgYr86dmrP

— County Exec Marc Elrich (@MontCoExec) May 14, 2021