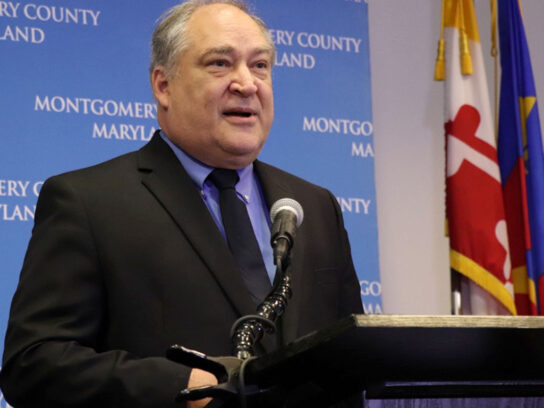 Submit Questions Online for County Executive Marc Elrich
Montgomery County Executive Marc Elrich is hosting an online chat from 1 to 2 p.m. on Thursday, Jan. 9, via the Montgomery County website.
This live, online discussion gives residents a chance to send questions, or comments, directly to the county executive.
You may submit questions before and during the online event at Live Discussion with County Executive Marc Elrich.
The questions that the county executive is unable to answer during the online chat will be answered by him separately. Please click here to submit your unanswered question.
Elrich received 11 questions during his last online chat, which took place November 14 from 2 to p.m. Topics ranged from the gridlock in downtown to the school system to the controversy over the 'Thin Blue Line' flag. Read the transcript, here.