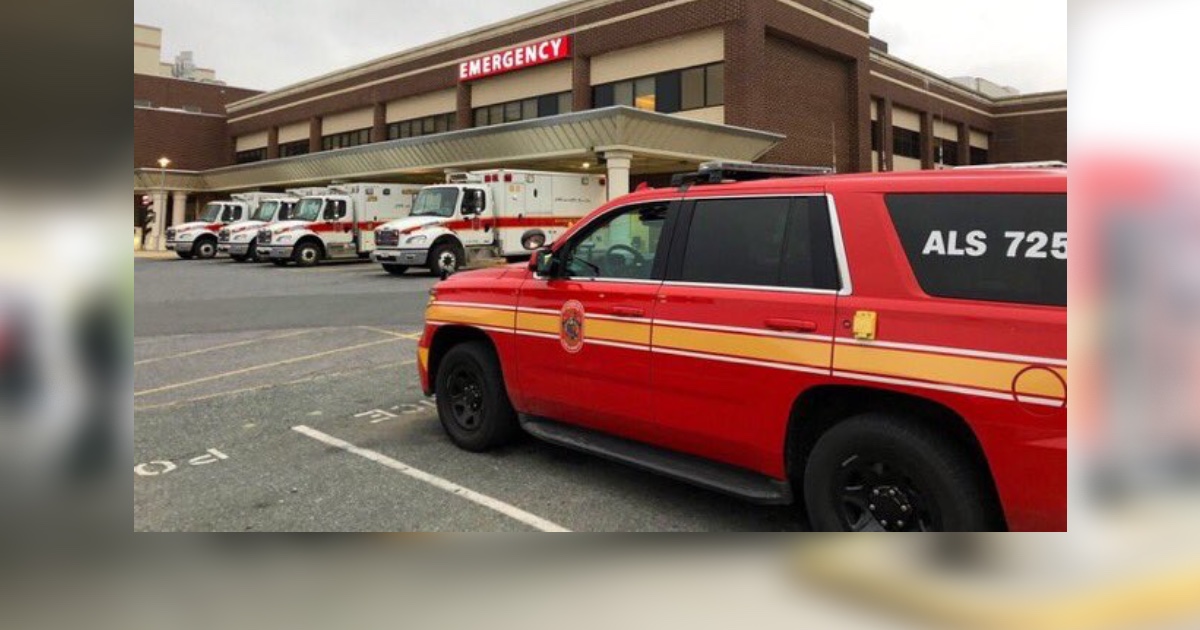 Emergency Room Visits Are Down, Number of Hospitalizations Still Above Normal
Visits to the emergency room have decreased in Montgomery County but the numbers for hospitalizations remain alarmingly high. Emergency Services officials say this is the case not only here in the county but throughout the state of Maryland.
Local hospitals increased the number of intensive care unit beds to meet the need during the COVID-19 pandemic, and health officials say they are still near or at capacity in most places. Montgomery County Fire and Rescue Services officials say they've been tracking COVID-19 related data since March. So far they've seen a slight decrease in ER visits and EMS call volume.
MCFRS Assistant Chief Alan Butsch says he believes that that's due to people following orders to stay home unless the need to visit the hospital was high, therefore some people possibly avoided the emergency room. In addition, some people who had health issues that were not COVID-19 related refused being transported to the hospital in fears of possibly being infected with the virus. MCFRS officials say now there's been an increase in cardiac arrest activity where they believe some people waited too long.
On April 13, MCFRS switched to blue alert status which helps better manage EMS resources and patient transports to all local hospitals including in other jurisdictions. During blue alerts, patients are taken to the closest appropriate hospital for efficiency sake according to Butsch. The goal is to balance the load throughout the county because different hospitals are experiencing surges at different times.
MyMCMedia spoke with Butsch to get more info on how MCFRS and local hospitals are working together to make sure patients get the best care during this health crisis.
MCFRS officials say the hospitals have been doing a great job of separating COVID-19 patients while taking serious cleaning measures. Meanwhile, MCFRS units are being cleaned and disinfected after each call.
Week 6 @mcfrs response to #COVID19 activity 'surge' plan in @MontgomeryCoMD – @MCFRS_EMIHS w/ add'l EMS response units & Decon Teams for EMS transport units at all 6 hospitals & continued Blue Alert to manage patient transport distribution to busy area hospitals @ReadyMontgomery pic.twitter.com/FKD5qVBXbJ

— Pete Piringer (@mcfrsPIO) May 19, 2020