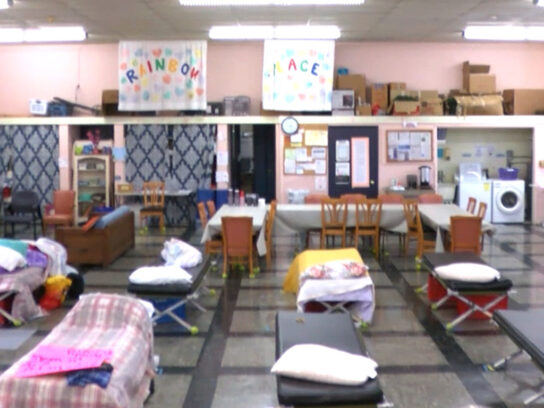 Montgomery County opened emergency shelters to men and women starting Friday, the first day of the hypothermia season. 
Men looking for emergency shelter should call the Homeless Information Line at 240-907-2688 to find out where to go. This is due to the ongoing closure of the Men's Shelter on Gude Drive in Rockville. Women looking for emergency shelter should go to Rainbow Place in Rockville. Beds are available on a first come, first served basis. 
The hypothermia season ends on March 31. 
The county is working to open another winter emergency shelter, according to the press release. 
MCM's Jordan Lindsay visited Rainbow Place in January. Watch below: