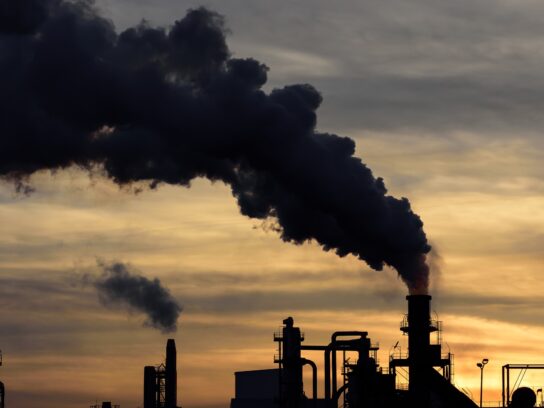 County officials and environmental activists will hold a "Climate Emergency Town Hall" on Sept. 14.
"We are now in a climate emergency. Addressing any emergency requires a plan, and that plan must be followed by leadership and action. Montgomery County intends to lead and set an example that others can follow and join. That is what this Town Hall is about," Montgomery County Executive Marc Elrich said in a statement.
In 2017, Montgomery County approved an Emergency Climate Mobilization resolution. Its goal is to reduce greenhouse gas (GHG) emissions in the county by 80 percent by 2027, and reach 100 percent elimination by 2035.
Leaders at the town hall will discuss the biggest contributors to GHG emissions in Montgomery County, as well as what the county has done to fight it and what has to improve. 
Elrich, Councilmember Tom Hucker, and County Planning Board Vice Chair Natali Fani-Gonzalez will hold a panel discussion about environmental concerns. County Assistant Chief Administrative Officer and Climate Change Coordinator Adriana Hochberg will also be a part of the panel, and WAMU Environmental Reporter Jacob Fenston will moderate. 
Environmental activists will also hold a similar panel. Naeem Alam from the Sunrise Movement, Wendy Howard from One Montgomery Green, and Bill Ragen from the Labor Network for Sustainability will be speaking. 
Audience members can ask questions to both panels afterward. 
The town hall will be at the Silver Spring Civic Building in Downtown Silver Spring from 11 a.m. to 1:30 p.m. It's free and open to the public. Vendors and exhibitors with information on environmental issues will be there as well.
County Executive @Marc_Elrich will speak at Climate Emergency: Montgomery County Responds, a forum slated for Sept 14, 2019 in Silver Spring. Join us…
Register (free!): https://t.co/39vmo2KoZM .
Video: https://t.co/kEpty2dEua#MC80by27 #ClimateEmergency

— TPmobilization (@TPmobilization) September 12, 2019