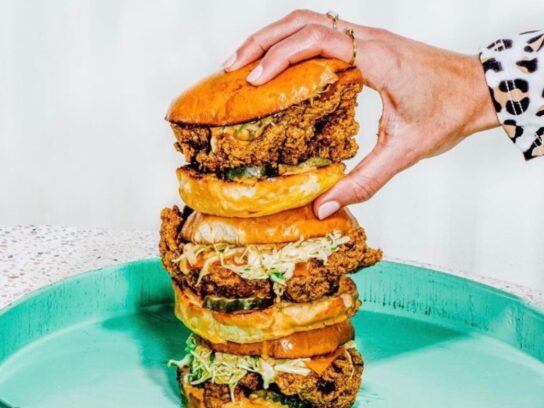 Ensemble, a digital food hall, from the owner of Ted's Bulletin, opened in Bethesda on Wednesday.
The concept of a  "digital food hall" is that all food is only available for pickup or delivery, and must be ordered through the Ensemble mobile app. The idea derived from the contactless world society has grown accustomed to since the start of COVID-19.
Ensemble will feature menu items from an assortment of Salis-Holdings restaurants. Salis-Holdings is a Washington, D.C.-based company which operates many establishments in the area.
Four restaurants are offered at Ensemble: The Federalist Pig, Ted's Bulletin, Honeymoon Chicken and The Sidekick Bakery. The Federalist Pig specializes in barbecue food. Ted's Bulletin brings classic American with a side of their famous pop-tarts. Honeymoon Chicken serves up fried chicken, adding yet another place to the "chicken sandwich debate." Sidewalk Bakery satisfies a sweet tooth with tarts and cookies.
The food hall is entirely contactless. Customers are notified that their orders are ready and will come to the hall, located on Cordell Avenue, and retrieve their food from a locker. The locker will open by placing their phone under a scanner outside the lockers. The scanner then reads the code that the customer received from the app, and the locker will open.
Go to www.ensemble.co to download the app and order.
https://www.instagram.com/p/CNFmQrzBK2P/?utm_source=ig_web_copy_link