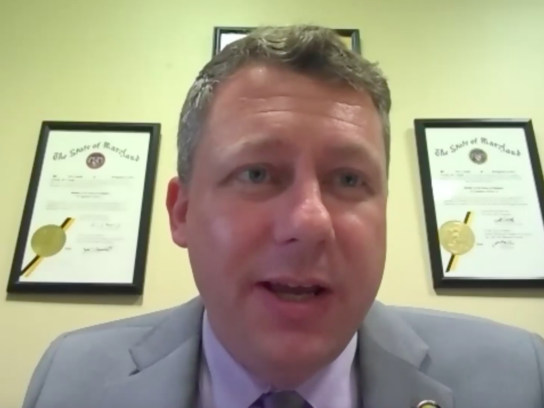 Now that Delegate Eric Luedtke has accepted a job as chief legislative affairs officer for Governor-Elect Wes Moore, there is an open seat in District 14.
Luedtke is leaving his position, effective Jan. 2, where he also served as the majority leader of the House of Delegates.
District 14 encompasses parts of Damascus, Laytonsville, Olney and Fairland. Besides Luedtke, Delegates Pam Queen and Anne Kaiser represent the district.
Luedtke's wife Dawn was recently elected to the Montgomery County Council representing District 7.
Those who are interested in becoming a candidate and are registered to vote should contact the Montgomery County Democratic Central Committee or the Montgomery County Republican Committee.
Related Post
County Delegate Eric Luedtke Chosen for Moore's Inner Circle