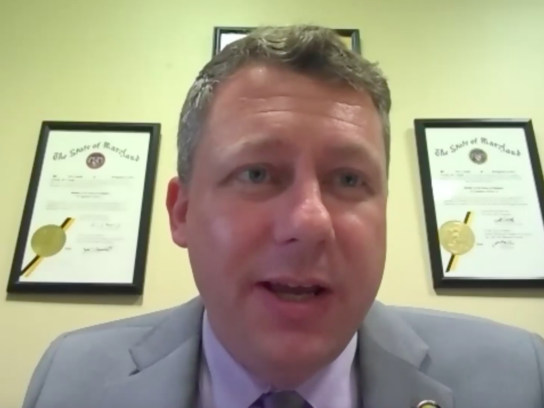 Ashton, Md is about to be home to a powerful political couple.
Governor-elect Wes Moore chose Eric Luedtke, the majority leader of the Maryland House of Delegates and an Ashton resident, as his chief legislative affairs officer. His wife, Dawn Luedtke, is councilmember elect in District 7. They are both Democrats.
Eric Luedtke has represented District 14 in the House of Delegates since 2011 and has chaired subcommittees overseeing education, taxes, economic development and gaming. Before announcing he will step down to assume his new role, he was a member of a commission that authored the Blueprint for Maryland's Future and chair of the revenues committee.
He previously was a middle school social studies teacher and currently is an associate clinical professor at the University of Maryland School of Public Policy.
After being named to Moore's inner circle, Luedtke tweeted, "I am deeply honored that Governor-Elect @iamwesmoore has selected me to serve as his Chief Legislative Officer. Governor-Elect Moore and his Lieutenant Governor-Elect @arunamiller are the real deal. Dedicated, passionate, and fully committed to this being Maryland's decade."
Delegate Julie Palakovich Carr congratulated Leudtke, noting, "You will be phenomenal in this new role."
His fellow District 14 legislators, Sen. Craig Zucker and Delegates Pam Queen and Anne Kaiser, tweeted their congratulations, noting, "Delegate Luedtke has been a voice for expanding voter rights, job access, school funding, and protecting our parks."
"House Majority Leader Luedtke has been an invaluable partner over the last few years," said Senate President Bill Ferguson. "Delegate Luedtke's leadership and advocacy has been crucial to the success of some of our hardest fought battles, like the passage of the Blueprint for Maryland's Future and the Great Maryland Outdoors Act. The Moore-Miller Administration will be very well served by bringing Delegate Luedtke onto the team to lead the Governor's Legislative Office."
Speaker Adrienne Jones said, "Eric is one of my most trusted lieutenants, an expert in tax policy and one of the smartest legislators I've served with." She added, "Universally respected by his peers, he will be an asset to the Moore-Miller team. While we will miss him in the House, his contributions to the people of Maryland will continue."
Today I am proud to announce members of our administration's leadership team:

Chief of Staff, Fagan Harris

Secretary of Appointments, Tisha Edwards

Chief Legal Counsel, Amanda La Forge

Chief Legislative Officer, Eric Luedtke 

Director of Budget and Management, Helene Grady pic.twitter.com/fHNNjARbnM

— Wes Moore for Maryland Governor (@iamwesmoore) November 14, 2022
Congratulations to State House Majority Leader Del. Eric Luedtke on being named Governor-elect Wes Moore's chief legislative officer. It seems like yesterday we were celebrating a big win for Burtsonville. Good luck in your new role. @EricLuedtke https://t.co/R1mJkzduTG pic.twitter.com/e2wTdFxuHa

— County Exec Marc Elrich (@MontCoExec) November 14, 2022
@DelegateKaiser @DelPamQueen and I congratulate our teammate and friend @EricLuedtke on his new position with Governor-Elect Moore. Delegate Luedtke has been a voice for expanding voter rights, job access, school funding, and protecting our parks.

— Craig Zucker (@SenatorZucker) November 14, 2022
---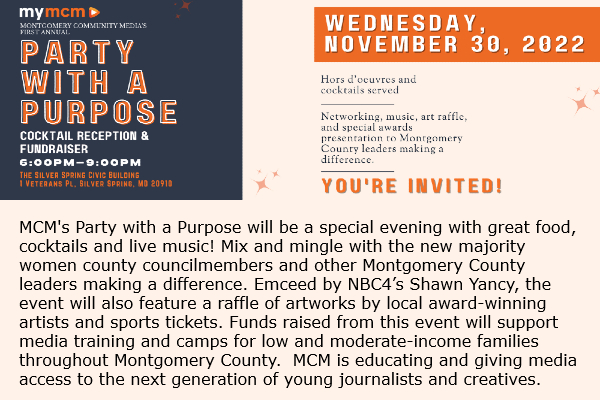 ---