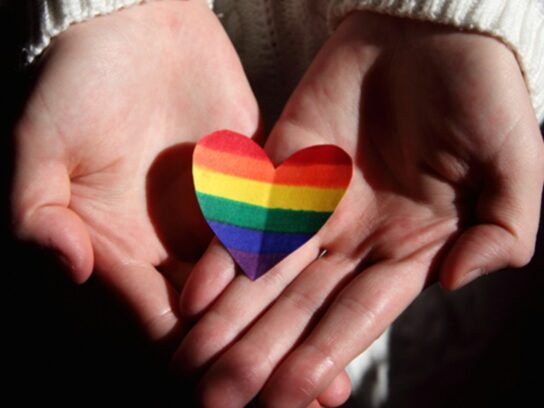 EveryMind, a local mental health resource organization, announced the first event in its LGBTQ+ Youth Town Hall Series, for March 24, from 6:30 p.m. – 8:00 p.m.
The first event is designed for parents, foster parents, caregivers, guardians, extended family members, mental health care professionals, and service providers.
The discussion will aim to help family, school staff, and service providers identify ways they can support the mental wellness of LGBTQ+ youth. The event will also teach attendees to recognize risk factors that increase the chances LGBTQ+ youth will experience a mental health disorder.
The event will also define common language and acronyms used to convey the importance of inclusive language, as well as provide information on local and national resources available to LGBTQ+ youth.
Opening remarks will be delivered by Valeria Carranza, Chief of Staff at the Office of Council Vice President Evan Glass of the Montgomery County Council. Other speakers include Brittni Dash, Director of Clinical Services of LGBTQ+ youth advocacy group Smyal, Keygan Miller, Public Training Manager for The Trevor Project, and Mark Eckstein, Co-Chair of Advocacy at MetroDC PFLAG.
Upcoming town hall events in the series include:
Providing Healthy Support Systems to our Hispanic LGBTQ+ Youth: May 2022 (presented in Spanish)
Suicide Prevention and Intervention: How To Help Others In A Crisis: September 2022
LGBTQ+ Youth Panel: November 2022
Registration for Providing Healthy Support Systems to Our LGBTQ+ Youth can be completed online.
EveryMind is proud to launch its 2022 Town Hall Series for #LGBTQ+ #Youth!

Join us for the FIRST Town Hall, Providing Healthy Support Systems to our LGBTQ+ Youth on March 24th at 6:30 pm via Zoom.

To learn more & register for the event, visit https://t.co/maLfwW1mN5. pic.twitter.com/3B8WbhInG2

— EveryMind. (@EveryMindInc) March 10, 2022