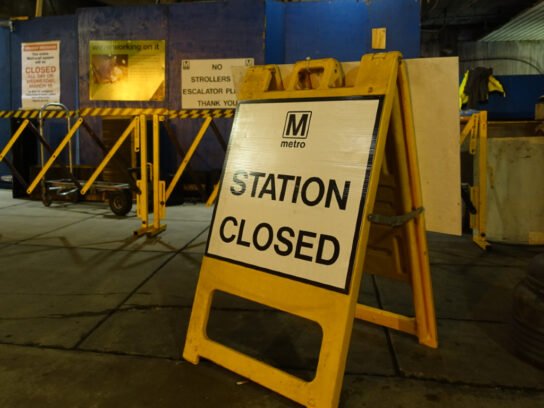 The metrorail segment between Grosvenor-Strathmore and Medical Center will be closed March 12-13 for construction work.
Ride On buses will shuttle commuters between the two locations. At Medical Center, Ride On Routes 34 Northbound and 46 will move to bus bay E, and Ride On Route 34 Southbound will be at bus bay G. Metro bus shuttles to Grosvenor-Strathmore will be located at bus bays C & D.
At Grosvenor-Strathmore, shuttles to Medical Center will be located at bus bays A-D. The shuttles will operate every 10 minutes.
Metrorail will shutdown between Grosvenor-Strathmore and Medical Center this Saturday and Sunday for construction work. Metro is providing shuttles between the locations. @MCDOTNow pic.twitter.com/cHZQPTQJMk

— Ride On Bus (@RideOnMCT) March 10, 2022