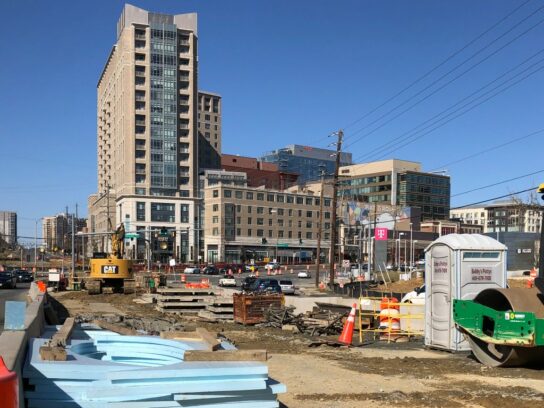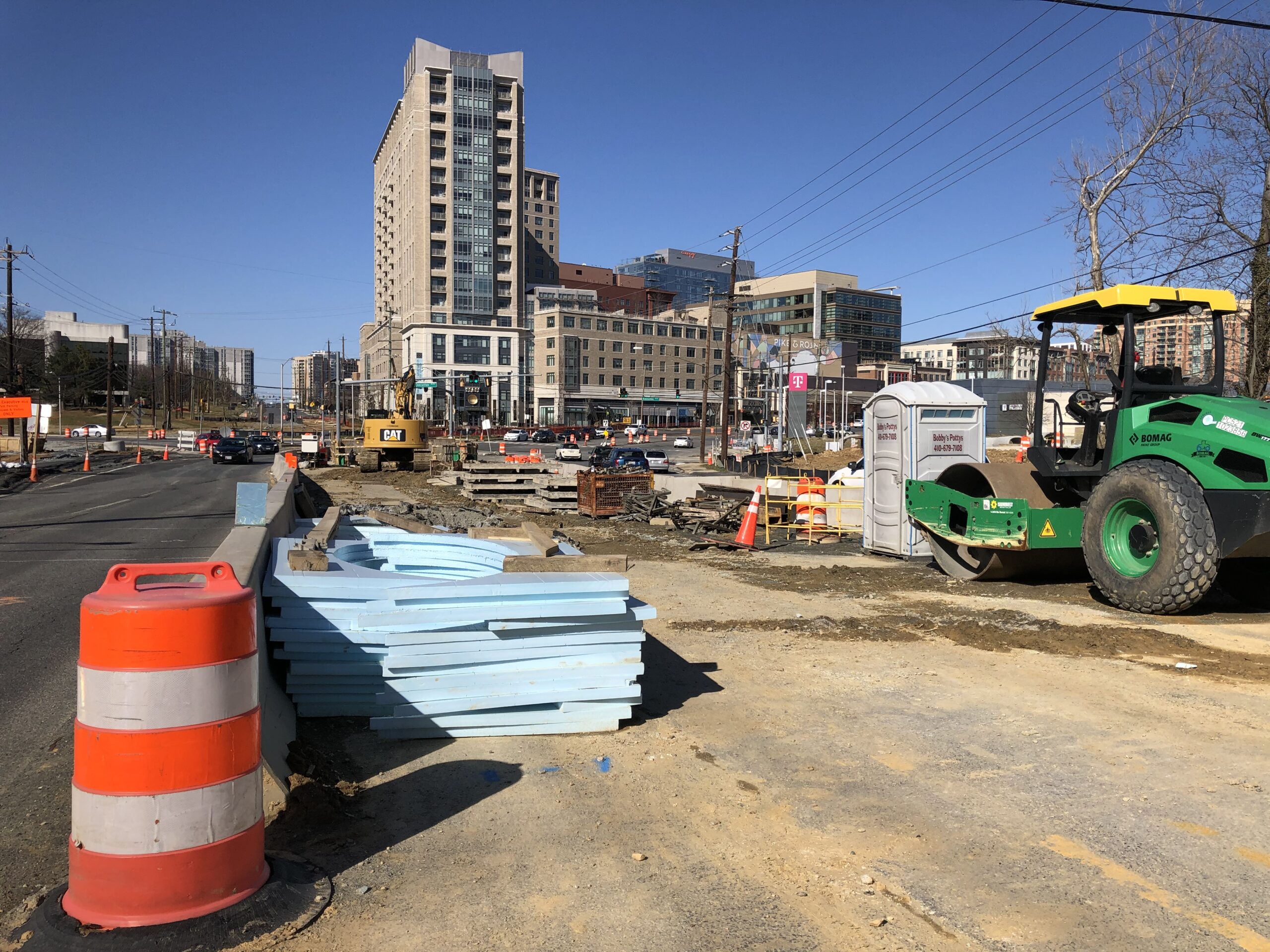 The intersection of Executive Boulevard and Old Georgetown Road in North Bethesda will be closed beginning Monday for an estimated five months due to construction work, according to a release from Montgomery County.
The intersection will be completely closed off to vehicle traffic. The project, called "White Flint West Workaround" is part of the county's capital improvements project. It includes reconstruction of the pedestrian, bicycle and road network on Old Georgetown Road, Towne Road, Executive Boulevard, Grand Park Avenue and Banneker Avenue, according to the county. See the temporary traffic flow and detour plan.
The Montgomery County Department of Transportation (MCDOT) had previously worked to open a new part of Grand Park Avenue between Old Georgetown Road and Banneker Avenue, and improvements were also made along Executive Boulevard between Nicholson Lane and Banneker Avenue. The county says this will help lessen traffic to the Bethesda North Marriott Hotel & Conference Center and to Pike & Rose.
Project work hours will be 6 a.m.-10 p.m. Monday through Friday. Updates on the project can be found here.
Detour maps and other resources can be found here.
*New*

Starting on Monday, March 22, the intersection of Executive Blvd and Old Georgetown Road in White Flint, will be closed to traffic for five months.

Resource page with maps= https://t.co/ue5NCE2FUK

More Details= https://t.co/FlULQIycg4@MCDOTNow @311MC311 @MoCo_DTE pic.twitter.com/5WIJECSqqN

— mococommuter (@mococommuter) March 18, 2021