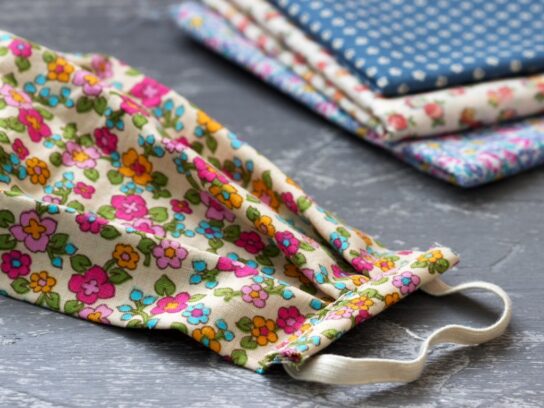 Maryland is moving towards Phase 2 of reopening, but face masks are still an important part of slowing the spread of COVID-19 and keeping people safe.
A study published in Thorax, a respiratory medicine journal, discusses research on a cruise ship that found that 81% of people who tested positive for COVID-19 on the ship did not show any symptoms. There were 217 people on board the ship, 128 who tested positive, and 104 who did not show symptoms. While patients may be asymptomatic, they still can spread the virus without even knowing they are sick.
COVID-19 spreads through droplets when someone talks, coughs, or sneezes. A mask can prevent this spread from happening.
According to the Maryland Department of Health Coronavirus FAQs, all Marylanders are still advised to wear a mask in indoor public areas, stores, and public transportation.  Along with the CDC, the Maryland Department of Health also recommends that residents wear a non-surgical, cloth mask.
DYK – Your medical Mask or cloth face covering PROTECTS Others (from you) & THIER Masks Protect YOU (from them) – WEAR a Mask/ or cloth face-covering in any @MontgomeryCoMD PUBLIC place/space – Stay Well & Keep Your Family, friends, neighbors & @mcfrs 1st Responders Well, too! pic.twitter.com/NJFT4iAZ81

— Pete Piringer (@mcfrsPIO) June 8, 2020
The CDC outlines cloth mask use and care and has tips to both hand and machine wash your mask.