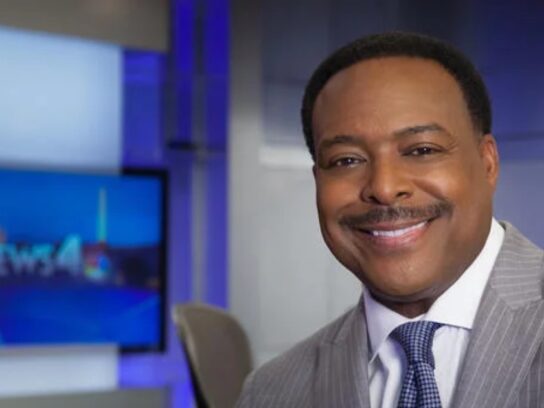 Leon Harris, a local TV anchor, faces nine charges after being arrested for driving under the influence, according to court records. 
As first reported by his employer, NBC4, Harris was involved in a three-car accident on Jan. 29. while driving on Bradley Boulevard near River Road in Bethesda. The local news organization said  Harris attempted to leave the scene but was stopped by police. 
While Harris failed a field sobriety test and his breathalyzer test was twice the legal limit of 0.8% BAC (blood alcohol concentration), there were no serious injuries reported, according to NBC4.
Harris now faces several charges including driving under the influence and driving while intoxicated, according to court records. 
"I have decided to take some time away to deal with an issue that took me a long time to accept. I am thankful to everyone for their support and understanding. I'm sorry to those I have hurt or let down. I hope to return as a healthier person," Harris said in a statement, NBC4 reported on Monday.
Leonard Stamm, listed as Harris' attorney in court, told MyMCM in a statement, "Mr. Harris has been a respected and esteemed member of our community for many years and I have no doubt that he will continue to serve our community in a positive way,"   
Related Post: