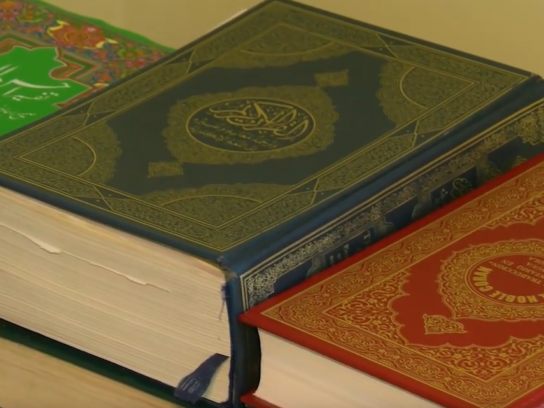 Although most members of the local faith based community are partaking in social distancing recommendations, they are still accommodating their followers during the coronavirus outbreak.
Due to recent CDC guidelines, many places of worship including churches, synagogues, and mosques have resorted to virtual online services.
Officials have urged people to stay home to help slow the spread of the virus. Following updated CDC guidelines, Governor Hogan has amended an executive order to prohibit any events of more than 10 people within close proximity at all locations, establishments, or venues across Maryland.
Locally, the Islamic Community Center of Potomac is one of many faith based congregations that will be following social distancing recommendations. They have asked their followers to pray at home, and stay at home. ICCP Officials say they usually have a congregational prayer on Friday's, but it will now be live streamed on YouTube until further notice.
St. Elizabeth Church in Rockville is also connecting with their followers virtually in the midst of this coronavirus pandemic. Monsignor Bill Parent provided this message on the church's website.
Archbishop Gregory has dispensed all Catholics in the Archdiocese of Washington from the obligation to attend Mass during this period. Information about watching Sunday Mass virtually can be found here.
Out of an abundance of caution, Congregation Har Shalom in Potomac has also suspended all worship services and closed their building in response to COVID-19. Officials say they will do all they can to create an engaging "spiritual place in virtual space" to maintain and perhaps even strengthen communal ties during this time. Virtual opportunities from the clergy will be available. This feature will include a Daily Dose of Torah which is a short blast of Jewish wisdom each day with conversations about the parasha. 
Click here for Congregation Har Shalom COVIS-19 updates.

As this situation evolves, Montgomery Community Media will continue to provide updated information.