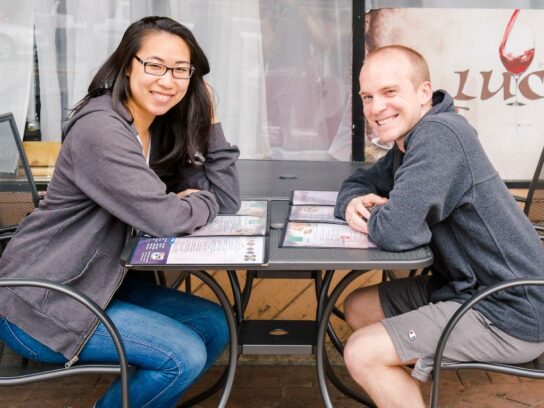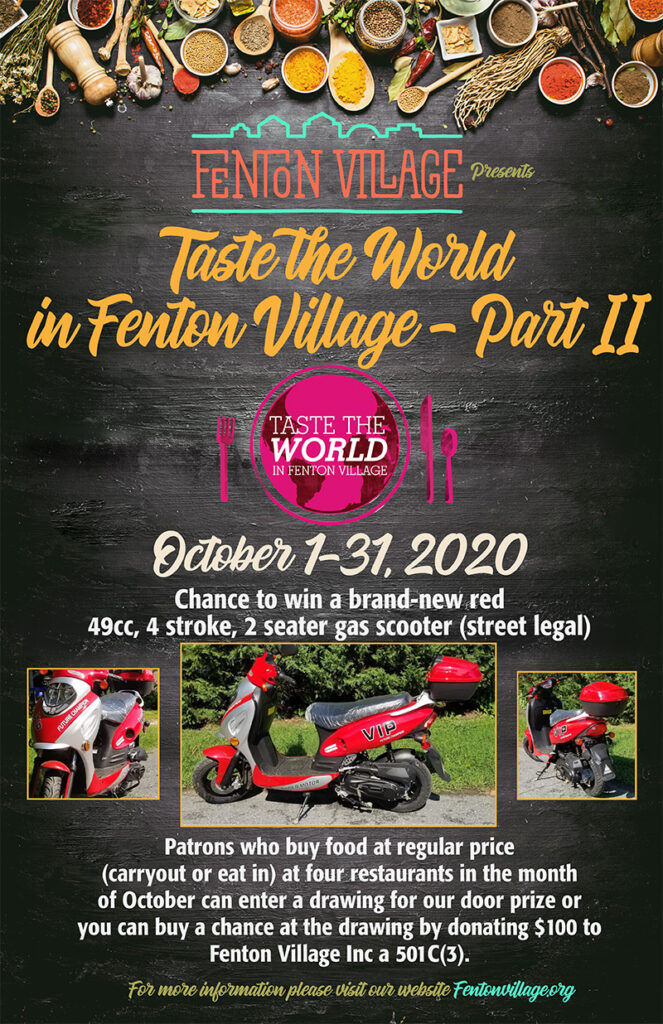 More than 40 local restaurants show off their wares all October to celebrate Montgomery County's rich food culture for the fall Taste of the World in Fenton Village.
The Taste of the World resumes this month since the usual festivities in May were impacted by the pandemic. Unfortunately in May diners were limited to carry out. Now local foodies have over 30 days to experience the Taste of the World in Fenton Village. Montgomery County is currently in Phase 2, allowing outdoor or patio seating and limited to 50 percent indoor capacity. Some restaurants extended outdoor seating with portions of the street blocked off.
Restaurant goers that order from four different participating restaurants during October are eligible to win a brand-new $1,800 Vespa gas scooter. To apply for the raffle, diners must share pics on Facebook from the four places and complete a form by November 3.
Fenton Village is known for its diversity of dining cuisines and has been hosting Taste of the World in Fenton Village for ten years. The restaurants are located primarily along Georgia Avenue adjacent to downtown Silver Spring.
Local and independently owned restaurants continue a ten-year tradition in the Fenton Village, along Georgie Avenue in downtown Silver Spring, known for its diversity of dining cuisines.
"Fenton Village is a welcoming community made up of hard-working small business owners who have always planned special menus and excellent food," said County Executive Marc Elrich. "I hope everyone comes out for this great event to enjoy the good food and celebrate the restaurants in this wonderful neighborhood."
Click here for a list of participating restaurants and raffle information.