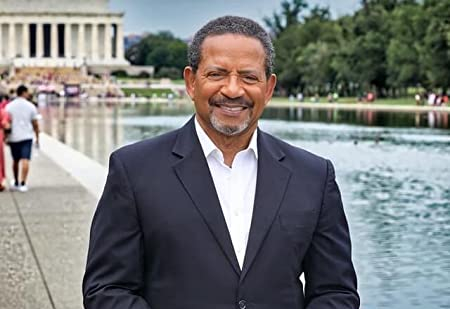 Uno de los rostros más conocidos de la televisión local durante cuatro décadas, el reportero de noticias de televisión Bruce Johnson se hizo un nombre y se ganó la confianza de la comunidad contando historias sobre los residentes del DMV.
El domingo, Johnson falleció, a los 71 años, de insuficiencia cardíaca en Delaware según WUSA9. Johnson informó y presentó noticias para la cadena de televisión WUSA9 durante 44 años. En diciembre de 2020, Johnson se jubiló a la edad de 70 años. Según la estación, deja atrás a su esposa Lori, tres hijos y tres nietos. En 1992, Johnson sufrió un infarto mientras cubría una noticia. Se convirtió en un defensor de la vida saludable escribiendo libros y produciendo documentales sobre sus experiencias.
Johnson ganó 22 premios Emmy a lo largo de su carrera y recibió dos prestigiosos honores, el Premio Ted Yates y el Premio de la Junta de Gobernadores del capítulo de DC de la Academia Nacional de Artes y Ciencias de la Televisión (NATAS).
Tonight we are mourning the loss of Bruce Johnson, legendary reporter, anchor, storyteller, humanitarian, colleague, mentor and friend. Our hearts are with his family, and we ask that their privacy be respected in this difficult time. 💔 https://t.co/yOm7HPUpvr

— WUSA9 (@wusa9) April 4, 2022
Muchos rindieron homenaje el domingo por la noche en las redes sociales después de que se supo la noticia, incluida la alcaldesa de Washington, D.C., Muriel Bowser.
Bruce Johnson was a giant of DC journalism, a father, grandfather, husband, & proud author. Like many Washingtonians, he's been a part of my life since I was a little girl, delivering the news and giving voice to DC residents. I'm heartbroken. Rest In Heaven. pic.twitter.com/Z9FgHcMXbv

— Mayor Muriel Bowser (@MayorBowser) April 4, 2022