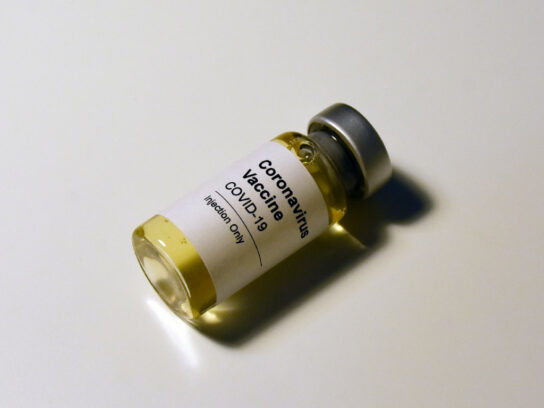 The Johnson & Johnson COVID-19 single-dose vaccine is "safe and effective," according to a Food and Drug Administration analysis released Wednesday. To date, the vaccine is approximately 66% effective in preventing moderate to severe COVID-19.
In a recent briefing document, the FDA stated that the vaccine is "consistent with the recommendations set forth in FDA's guidance Emergency Use Authorization for Vaccines to Prevent COVID-19."
This is step one of three for the FDA's evaluation of the vaccine. On Friday, Feb. 26, a panel of FDA independent advisors will meet to decide whether the evidence is strong enough to recommend the vaccine. A final decision is expected to occur within days after Friday's debate.
One advantage to the Johnson & Johnson vaccine is that it requires a one-shot immunization, whereas the Pfizer-BioNTech and Moderna vaccines require two. The dose also does not require special refrigeration during storage.
Although the Johnson & Johnson vaccination efficacy ratings are lower than that of Pfizer and Moderna, the vaccine was tested in countries that are now seeing variants of COVID-19, including Brazil and South Africa.
Following trials, Johnson & Johnson announced that the vaccine has proven 72% effective in the United States and 66% effective overall against moderate to severe COVID-19, 28 days after vaccination.
The company also found that the vaccine is 85% effective overall in preventing severe disease and demonstrated complete protection against COVID-19 related hospitalization and death. This statistic includes protection against newly emerging variants.
According to the FDA's review, these statistics were based on a study of 40,000 individuals. The study was conducted in the Latin America, South Africa and the United States.
In a congressional hearing on Feb. 23, Johnson & Johnson executive Dr. Richard Nettles said that 4 million doses of the vaccine would be made available in the United States "immediately upon emergency use authorization." 20 million doses would be available by the end of March and 100 million doses would be available by the end of June.
Rep. David Trone of Maryland's 6th Congressional District also stated in a webinar on Tuesday that rollout of the Johnson and Johnson vaccine is expected to begin March 1, given approval by the FDA.
If approved, the Johnson & Johnson vaccine will be the third COVID-19 vaccine in the United States, alongside the Pfizer and Moderna vaccines.