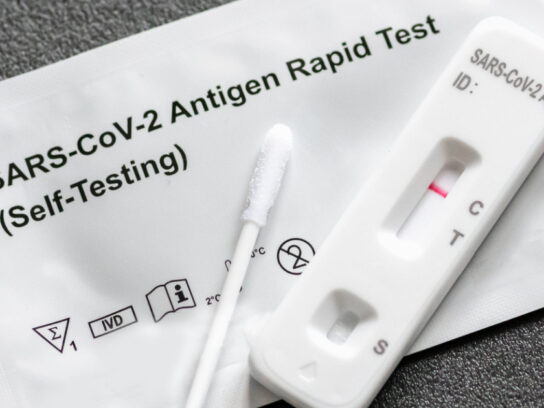 The federal government has made COVID-19 rapid at-home test kits available to residents in an effort to curb the spread of the virus. The initial program will provide four free tests to every household. The tests must be requested online at COVIDTests.gov and will ship starting in late January.
The tests are rapid antigen at-home tests, which may be taken anywhere. They provide results within 30 minutes and work regardless of the presence of COVID-19 symptoms. There is no need to visit a pharmacy or lab.
The test kits will ship by the the United States Postal Service (USPS) and one order is allowed for each residential address. Each order includes four individual rapid antigen COVID-19 tests. The tests are free and there is no charge for the shipping.
Starting Jan. 15, the government now requires insurance companies to cover at-home tests. Insurers must pay for up to eight tests per covered individual per month. Prescriptions or doctors' orders won't be needed, and the tests won't be subject to copays or deductibles. There is more information about insurance reimbursement online.
The COVIDTests website also provides information on other types of COVID-19 tests and includes a search for testing sites by state.