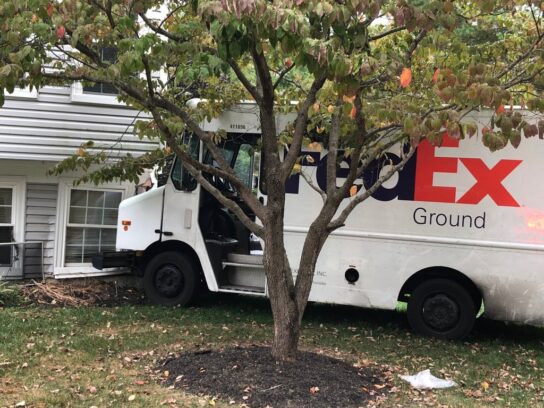 A FedEx delivery truck hit a single family home in Damascus Thursday afternoon.
The driver of the truck, who is presumed to have swerved to avoid a deer, was ejected from the vehicle due to the impact from the collision. The driver was transported to the hospital with nonlife-threatening injuries.
There was some structural damage to the house located at the 9000 block of Primrose View Court.
ICYMI (~230p) Primrose View Ct, single family house, delivery truck vehicle struck house, driver ejected, structural property damage, bldg inspector notified, @MCFRS_EMIHS transporting driver 1 adult Pri2 trauma, NLT, presumably driver swerved to avoid hitting a deer pic.twitter.com/3gEITm44l3

— Pete Piringer (@mcfrsPIO) October 3, 2019