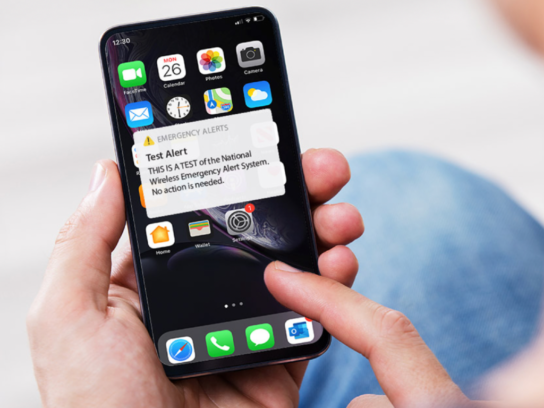 The Federal Emergency Management Agency (FEMA) will be testing its Wireless Emergency Alert (WEA) and Emergency Alert System (EAS) Wednesday at 2:20 p.m., according to Montgomery County Emergency Management.
The alerts will be sent nationally to the phones of those who have "opted-in" to receiving test alert messages.
The EAS was most recently tested in 2019 and the WEA was most recently tested in 2018. The tests this year are going to track improvements made to the systems in the years since. 
According to FEMA, these tests help to ensure that the system is able to work efficiently during emergencies. The tests will be used to create after-action reports to plan future testing and improvements.
FEMA is making the messages more accessible by delivering them in multiple languages and tailoring the sound and vibration of the alerts to assist people with hearing difficulties.
If a real emergency occurs and the test is not able to be conducted, the alternative date will be Aug. 25. 
📢ICYMI – @FEMA will conduct a national test of Wireless Emergency Alert & the Emergency Alert System on August 11 at 2:20 PM ET. Mark your calendars 🗓️.

⬇️More info in this tweet from FEMA: https://t.co/ZgFUje3cz3

— MC Emergency Mgmt (@ReadyMontgomery) August 9, 2021