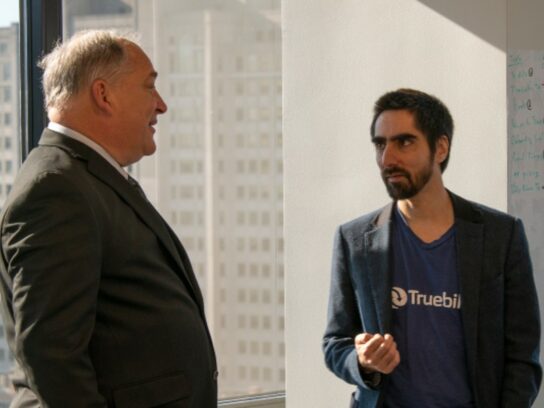 A financial technology company — founded by Montgomery Blair High School graduates — has relocated its corporate headquarters from the San Francisco Bay area to downtown Silver Spring.
Truebill Inc. helps consumers optimize spending and lower recurring bills. The company was created to solve a problem surrounding subscription tracking, CEO Haroon Mokhtarzada said. Going through his own finances, he found he was still paying $40 a month for a security system for a home he didn't live in anymore.
So, he and his brothers, Zeki, Idris and Yahya, built a tool to go through monthly, quarterly and yearly bills looking for savings, Mokhtarzada said.
The tool became the basis for the company, which started in the Mokhtarzada family basement. Then through Silicon Valley's prestigious Y-Combinator accelerator, Truebill raised more than $22.5 million in venture capital.
The Mokhtarzada brothers kept their company in the Bay area for a couple of years and then made the decision to move east.
"We still have office there, but we made the decision to make Silver Spring our center of gravity," he said.
So far, the company has a half million users, he said.
Mokhtarzada wouldn't provide his company's revenues, but the Truebill website says its fee is 40 percent of the savings — if the company finds $100 in savings for a customer, Truebill keeps $40.
Truebill has strict security procedures, Mokhtarzada said. The app doesn't store passwords or credit card numbers. Transaction data is transferred using bank-level encryption.
"We don't make money from the data. We don't monetize the data," he said.
If a user cancels the Truebill service, all data is destroyed.
"We don't archive it. We destroy it," Mokhtarzada said.
Mokhtarzada, a University of Maryland graduate, said the company has 32 employees now, with more than half based in the D.C. area. He said he expects to double that number next year.
Montgomery County will be supporting Truebill with a $250,000 grant from its Economic Development Fund and the County's MOVE program will provide $22,400 in funding based on the commercial space the company is leasing.