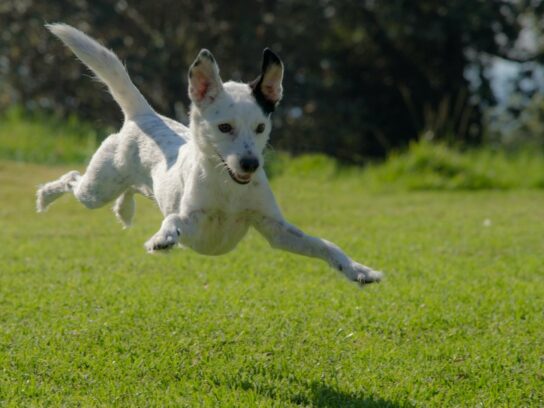 The county Animal Services and Adoption Center's "Find Your Boo" adoption event began on Saturday. The event waives all adoption fees for dogs through the end of October.
"Adopting a dog from our shelter can provide families with years of joy and unconditional love," Marc Elrich said in a press release.
The adoption process begins by filling out a questionnaire and providing the required documents. Those interested can find all the steps and documents required here.
Adoptions are first-come, first-served through appointments. Walk-in adoptions are also possible, but subject to counselor availability. Available animals can be viewed online here or through facility visits. Adopters will take their newly adopted animals home on the same day.
"If you are considering adding a dog to your family, please visit our shelter and have our staff help you find the perfect furry friend for your home," Elrich said.
The Animal Services and Adoption Center will be open to the public during the following hours:
Monday: 12:00 p.m. to 7:00 p.m.
Tuesday: 12:00 p.m. to 7:00 p.m.
Wednesday: Closed
Thursday: 12:00 p.m. to 7:00 p.m.
Friday: 12:00 p.m. to 7:00 p.m.
Saturday: 12:00 p.m. to 5:00 p.m.
Sunday: 12:00 p.m. to 5:00 p.m.
Adoption fees are waived for all dogs at @mcasac now through Oct. 31 during the "Find Your Boo" 👻 event! Learn more ➡️ https://t.co/OFKVpHzsOI. pic.twitter.com/xvrfJ3r9u6

— Montgomery County MD (@MontgomeryCoMD) October 16, 2022