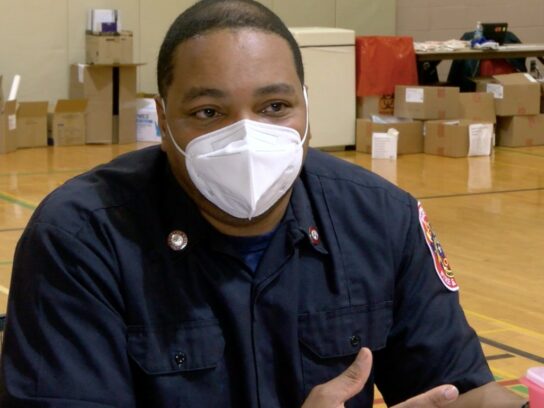 Ojibwa Miller, a master firefighter paramedic with Montgomery County Fire and Rescue Service (MCFRS), is administering COVID-19 vaccines to seniors at county clinics.
Miller, a 19-year-veteran of the fire department, told MyMCM that he was initially apprehensive about receiving and giving the vaccine, but now stands behind it and says being a vaccinator is a great feeling "you really can't explain."
County clinics are currently vaccinating residents in Priority Group 1A and Group 1B, Tier 1, to include adults ages 75 and older. All vaccinations are by appointment only.