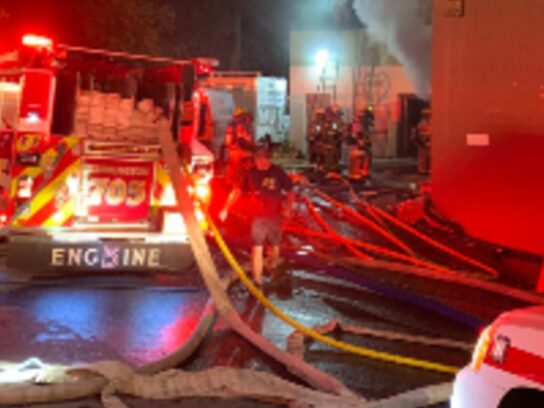 The Maryland County Volunteer Fire-Rescue Association was awarded a $720,000 grant from the federal government to support its high school cadet training programs as well as its firefighter retention program.
The funding is expected to assist fire departments and other first responders to recruit and retain firefighters.
"Maryland firefighters and first responders are on the front lines every single day, working tirelessly to keep Marylanders safe. This federal funding will help equip our local fire departments with the tools they need to continue doing their jobs safely, providing critical services to Marylanders, and recruiting new firefighters," announced U.S. Senators Chris Van Hollen and Ben Cardin, and Congressmembers Jamie Raskin, David Trone, Anthony Brown and Steny Hoyer.
A grant of $458,400 also was awarded to the Maryland Fire and Rescue Institute at the University off Maryland, College Park, for its State Training Academy.
The grant is from the Department of Homeland Security's Fiscal Year 2021 Assistance to Firefighters Grant (AFG) program and Staffing for Adequate Fire and Emergency Response (SAFER) awards. The programs are administered by the Department of Homeland Security's Federal Emergency Management Agency in cooperation with the U.S. Fire Administration.