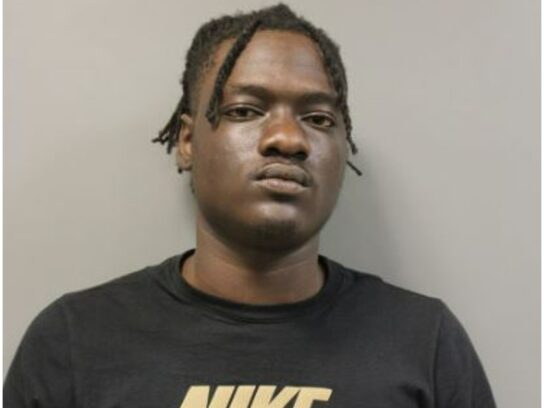 Abdulfata Sani, 20, of Silver Spring was arrested and charged with attempted first-degree murder in connection with a July 12 shooting at the Dash In gas station in the 1100 block of New Hampshire Avenue in Silver Spring.
Sani also was charged with first-degree assault and use of a firearm while committing a violent felony.
Montgomery County Police officers responded to a report of a shooting that evening but did not locate a victim. The police then received a call from a local hospital, noting that someone suffering from a gunshot wound had been dropped off there.
Sani was arrested Sept. 3 as he was getting off a plane at BWI airport. He is being held without bond. His preliminary hearing is set for Sept. 30 at Montgomery District Court in Rockville.
Man Arrested for July Shooting at Dash In Gas Stationhttps://t.co/9BwoZWYJ6t#MCPNews #Investigation #BetterTogether

— Montgomery County Department of Police (@mcpnews) September 9, 2022