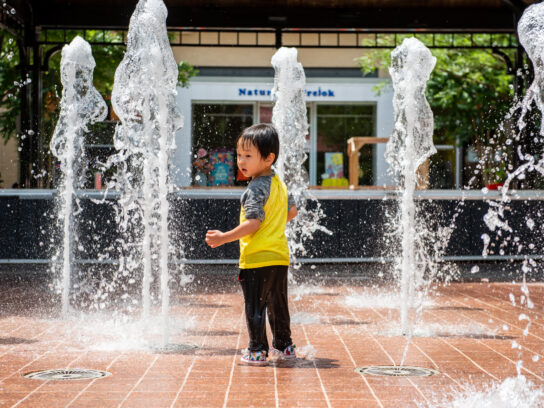 Tuesday, June 21 marks the first day of summer, and the longest day of the year. The nearly 15 hours of daylight between sunrise and sunset wasn't totally clear skies, but the clouds and cooler weather offered a respite from the heat that looms on the horizon for the rest of the season.
Even then, the culture of the summer has already arrived. Flowers are in bloom, watermelons are for sale, and children are playing in fountains in Montgomery County.
MyMCM brings the first day of summer through the lens of photographer Joe Ryan.