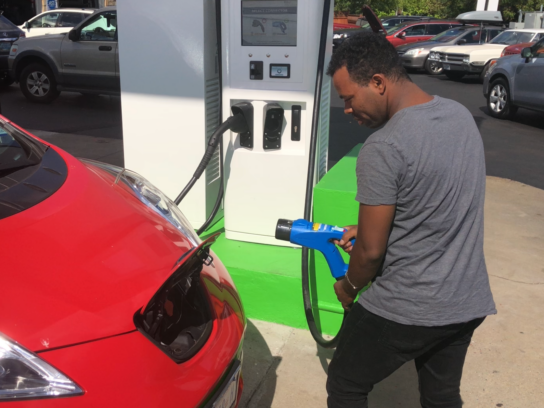 The first fully electric vehicle charging station in the United States is in Montgomery County. 
Depeswar Doley has owned RS Automotives on Carroll Avenue in Takoma Park since 1997, and converted it from a petroleum station to an electric vehicle station.
He shut down his gas station in 2017 because he wasn't happy with his contracts with gas companies. He had two contracts with two companies. 
Doley said he got a call from the City of Takoma Park Public Works Department. Someone suggested he convert his old station to exclusively serve electric cars. 
Doley said his teenage daughter's excitement about the idea inspired him to make the decision. 
"She got a little excited, you know, and she started talking to me, she said 'Dad, that's a really good thing, and then she gave me a lecture about the environment,'" he said.