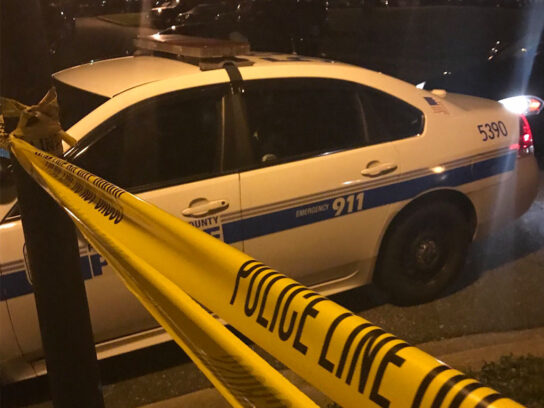 Prince George's County Police Department's Homicide Unit charged five men with the murder of 15-year-old Nelson Ramos of Takoma Park. He was a 10th grader at Montgomery Blair High School in Silver Spring at the time of the April 7 murder.
William Rivera-Martinez, 20, of Reston, Va.; Jiecsin Marcel Portillo Cruz, 19, of Chillum; Edras Araeli Lopez-Lopez, 20, of Langley Park; Mario Alexander Clarios Arias, 21, of Chillum; Marlon Steven Miguel Ramirez, 18, of Hyattsville. They are all charged with first degree murder, assault and other related charges.
Rivera-Martinez is in custody in Fairfax County, awaiting extradition. A court commissioner ordered the remaining suspects held without bond at the county's Department of Corrections.
Anyone with information should call the homicide unit at 301-516-2512. Callers wishing to remain anonymous may call Crime Solvers at 1-866-411-TIPS (8477), or go online at www.pgcrimesolvers.com.
Detectives identified and charged five suspects in connection with an April homicide in Langley Park. They are all charged with the murder of 15-year-old Nelson Ramos of Takoma Park. https://t.co/p6KieJ9pwc pic.twitter.com/KJm12cMWfz

— PGPDNEWS (@PGPDNews) June 23, 2021
Recent Post