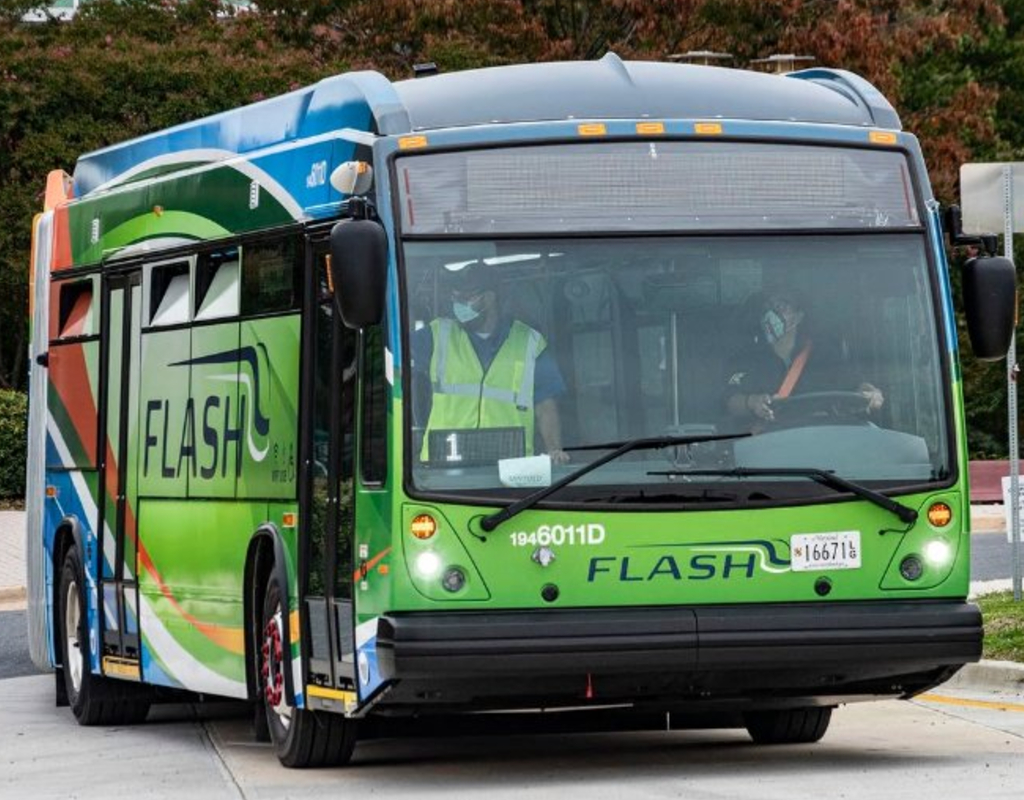 FLASH Bus Begins Running Along Route 29 on Oct. 14
A modernistic 64-foot long neon blue and green bus will begin transporting riders along Route 29 between the Silver Spring Transit Center and the Burtonsville Park and Ride lot on Oct. 14.
FLASH is Montgomery County's newest bus rapid transit system that will operate in dedicated lanes and be able to keep a green light signal on so it can keep moving quickly. Riders will use their transit card at the bus stop, thereby eliminating lines that would form if each person who enters the bus had to pay separately. Because riders pay before entering, they can step onto the bus at any open door.
October 14 will be the launch of the FLASH, the new and improved bus service connecting downtown Silver Spring and Burtonsville. These new 62-foot-long buses will offer free WiFi, USB ports and interior bike racks. Training buses are running the route. https://t.co/bg5xZjvz2O pic.twitter.com/YpJ2Wc12uc

— Ride On Bus (@RideOnMCT) October 1, 2020
Work on FLASH began in 2016 when Montgomery County was awarded $10 million from the federal government's Transportation Investment Generating Economic Recovery grant.
Other FLASH routes are planned, including along Route 355 between Clarksburg and Bethesda and Veirs Mill Road between Rockville and Wheaton. These routes are still in the planning stages.
The Route 29 FLASH will travel along with the regular traffic on Route 29 in the southern section along Lockwood Drive, Stewart Lane, Briggs Chaney Road and Castle Boulevard. It will use existing bus shoulder lanes in the northern section.
It is scheduled to arrive at a station every 7.5 minutes during peak hours and every 15 minutes for the rest of the time. It will run from 5 a.m. until midnight, seven days a week and costs the same as other buses in the county. It will feature Wi-Fi and USB ports and an inside-the-bus spot for bicycles.