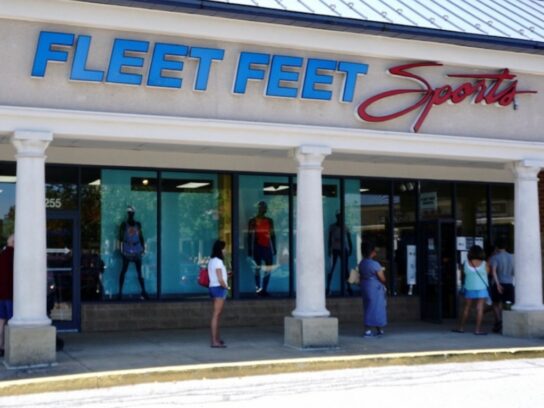 Fleet Feet's Gaithersburg location has announced their permanent closure due to a 90 percent decline in revenue. The store started a liquidation sale on Monday July 13, but no shoe fittings or special orders are available.
The economic impact of the COVID-19 pandemic caused sales to decline for the past 90 days. The closure is expected to happen the week of July 20, according to Fleet Feet Gaithersburg's website. Customers have already lined up for this final week of sales, while also following COVID-19 health regulations.
https://twitter.com/FleetFeetGburg/status/1282695095129530370?s=20
Fleet Feet stores specialize in producing gear for runners, walkers and fitness enthusiasts, which usually includes shoe fittings and special orders made to fit specific buyers. The history of Fleet Feet from their website said, "Since 1972, Fleet Feet has grown from a single store in Sacramento to 170-plus locations across the country."
The store expressed their regret in a Facebook post, "We appreciate all of our customers' patronage and wish we could continue to serve you." Fleet Feet Gaithersburg is located at 255 Kentlands Bulevard.
https://www.instagram.com/p/CCogO7eA6OH/