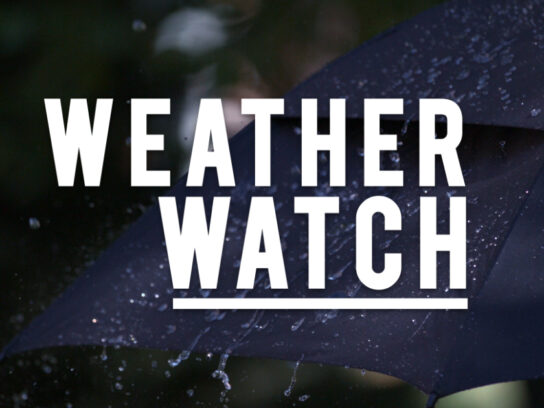 Temperatures are forecasted to drop Wednesday evening and moderate rainfall may cause flooding Thursday.  The county has activated a hypothermia alert for overnight Wednesday and the National Weather Service (NWS) has issued a flood watch for parts of Montgomery County on Thursday.
Montgomery County has activated a hypothermia alert for extreme cold from Wednesday at 7 p.m. until Thursday at 1 p.m. This alert means the wind chill temperature will be below freezing. The county urges residents to wear layers when outside and to take precautions when spending extended time outdoors.
Montgomery County has activated a Hypothermia Alert for extreme cold for 7pm Wed, 12/21 until 1pm Thur, 12/22. Expect the wind chill to be below 32 deg. Wear layers if you go outside. Take extra precautions if you spend significant time outdoors: https://t.co/SrUlSOrh5N pic.twitter.com/KCeaceU0jC

— Montgomery Co OEMHS (@ReadyMontgomery) December 21, 2022
Moderate rain is expected that may cause flooding Thursday. The NWS flood watch is currently in place from 11 a.m. Thursday until 1 a.m. Friday.
The NWS expects around 1 to 2 inches of rain to fall.
Creeks and streams will rise slowly during this time frame and may cause flooding in urban areas, possibly Silver Spring, Bethesda, Rockville, and Gaithersburg.
Flood Watch issued for Montgomery County beginning Thursday, 12/22/22 at 11:00 a.m until Friday, 12/23/22 at 1:00 am. Expect heavy rainfall that may produce flooding within the next 24 hours.https://t.co/l3l1rIvzct

— Montgomery Co OEMHS (@ReadyMontgomery) December 21, 2022